MTV 'Scream' Showrunners Reveal Why [SPOILER] Had To Be The First Victim In Season 2 Premiere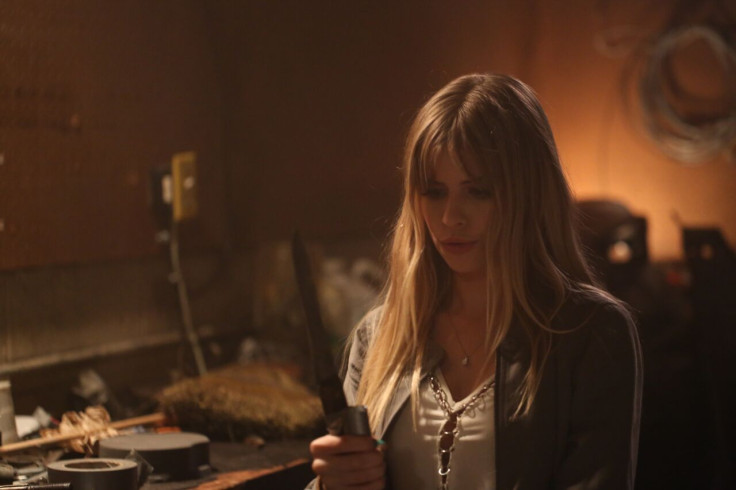 A new killer has come to Lakewood to pick up right where Piper left off in MTV's "Scream." The Season 2 premiere featured the death of one of the key characters after Jake was carved up by the masked murderer. The showrunners of the series said his death was necessary to push the story forward.
In an interview with Entertainment Weekly, showrunners Michael Gans and Richard Register revealed what made them choose Jake (Tom Maden) as the first victim. Register said each season has to have a "major reset" and the first kill would have an "impact" on the rest of the characters. Gans added that Jake had to die first because it had to be a character who meant a lot not only to them, but also to viewers.
"There's a reason why the killer chooses him. There's a reason why it was necessary to start with Jake. What it did to the group and how it plays out on the group is really the reason why. That happens quite beautifully," Gans dished.
Gans added that the person in the group who is going to feel the loss the most will be Brooke (Carlson Young). He said Brooke will have a "spectacular" season arc and "her world is completely flipped upside down." Brooke was also the last person to speak to Jake and it wasn't a friendly conversation.
In the Season 2 premiere, Jake got killed off in a way that was somewhat similar to how his best friend Will (Connor Weil) was taken out in Season 1. The masked killer was able to trap Jake when his foot got caught in a bear trap. The assailant toyed with Jake for a little bit before picking up a large scythe and chopping him right down the middle. Last year, Will fell victim to farm machinery, which cut him in half.
The group will soon discover what happened to Jake and it will solidify the idea that another killer is on the loose. In episode 2, Emma (Willa Fitzgerald) is going to learn more about her past from her mother, while someone will return to Lakewood who's going to stir up her fears.
"Scream" Season 2, episode 2, airs Monday, June 6, at 11 p.m. EDT on MTV.
© Copyright IBTimes 2022. All rights reserved.
FOLLOW MORE IBT NEWS ON THE BELOW CHANNELS