'Scream' Star Bex Taylor-Klaus Says Audrey's Role In Lakewood Murders To Be Revealed In Season 2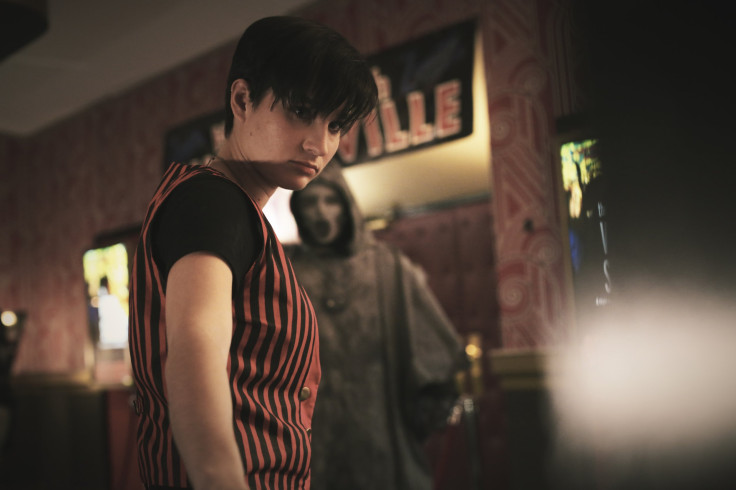 When the killer was gunned down by Audrey in MTV's "Scream" Season 1 finale, it looked like the terror was over for Emma. Little did she know, the person she thought was one of her best friends, Audrey, had a part in the murders. Audrey will be back for Season 2. Could she be looking to finish what was started last season?
Bex Taylor-Klaus, who stars as Audrey, spoke to International Business Times about what to expect from "Scream" Season 2 and what Audrey will be up to next. She said fans will find out how much Audrey was involved with Piper (Amelia Rose Blaire) in Season 1, but more questions will be raised.
"We're not gonna ignore the questions that were left last season. This is the season where we'll get a lot of the answers from last season and yes we will deliver on what exactly Audrey has been up to," Taylor-Klaus told IBT.
Taylor-Klaus said unlike Season 1, Audrey will actually be a target in Season 2. Someone knows her secret and will try to blackmail her about it.
"Audrey starts getting some unwanted attention from someone who knows exactly what she's done and is eager to find out how far she'll go to keep that secret," Taylor-Klaus said.
"Scream" Season 2 is ready to do something that has yet to happen in the "Scream" franchise. Going into Season 2, viewers are going to have an idea of who the killer is. Audrey helped Piper with the murders and may have even worn the mask at some point. Despite knowing this, Taylor-Klaus said this idea is going to work when everything plays out.
"I think it will play out really well because someone already knows what Audrey has done, someone other than Audrey. It's an integral part of this year's story and it's very important to know and so they do a great job of holding the suspense until you figure out she's done. Even then there's still interest and something there that you want to learn more about," Taylor-Klaus dished.
"Scream" Season 1 featured several brutal death scenes, including Will (Connor Weil) getting chopped in half and Sheriff Hudson (Jason Wiles) had his intestines cut out of him. Taylor-Klaus said despite the bar being set high, things are going to get turned up a notch in Season 2. She said there will be "serious darkness" and it's going to get "bloodier and bloodier." The tone will be set with the first murder of the season.
"I think the very first kill [in Season 2] is pretty freaking brutal, it's one of the most brutal ones so far, if not the most," Taylor-Klaus teased.
While the kills will get more intense, the Brandon James storyline is also expected to grow. The Season 2 trailer mention Brandon's brother Troy James, and more about the original Lakewood killer will be exposed.
"Last season we mentioned Troy James, there's always Brandon James underlying everything, the original Lakewood curse. So everything that happens since then always gets brought back to Brandon and the James family. There's always something more to learn it's not over, it reminds me of Sidney's mom [in the original movies]. There's always something more, there's always another twist and she's always showing up," Taylor-Klaus said.
Taylor-Klaus grew up a fan of the original "Scream" film and said she loves all the films. She believes fans are going to really enjoy Season 2 of the MTV series and says the show "really goes for it."
"I keep thinking if you liked Season 1, you're going to love Season 2. It really comes into its own and really explores a lot more of the characters and the stories," Taylor Klaus said.
"Scream" Season 2 premieres Monday, May 30, on MTV at 11 p.m. EDT.
© Copyright IBTimes 2022. All rights reserved.
FOLLOW MORE IBT NEWS ON THE BELOW CHANNELS