MTV Video Music Awards Preview: Beyoncé or Lady Gaga? [VIDEOS]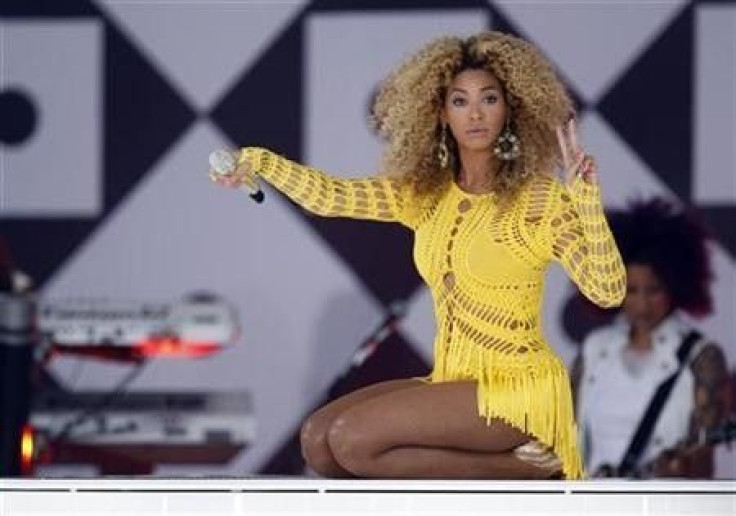 Beyoncé will perform at this year's MTV Video Music Awards, the network announced on Wednesday.
The 29-year-old singer will join an elite group of previously announced performers, including Bruno Mars, Lil Wayne, Adele and Chris Brown.
Also on the list is fellow powerhouse diva, Lady Gaga.
While chances are low for the Born This Way singer to show up in another meat dress, expect nothing less of a grand performance from Mother Monster.
It's something the world has never seen from her. The last time she performed on the show she raised the bar, and this is going to be unlike anything she has ever done, MTV president Stephen Friedman told Reuters.
Beyoncé is also expected to make a strong statement on Sunday's show, held at the Nokia Theater in Los Angeles. The singer is fresh from her four sold out intimate concerts at the Roseland Ballroom in New York City.
In fact, Gaga was a surprise audience member at Beyoncé's Aug. 18 show, sitting alongside Jay-Z, Usher and Jennifer Hudson in the VIP section.
Both singers have had an impressive year, thanks to the release of new albums. Beyonce's 4, released in June, currently sits at number seven on the Billboard 200 albums chart, while Gaga's Born This Way, released in May, is at number 18.
Gaga and Beyoncé are each nominated for three moon men awards this year, including Best Female Video and Best Choreography. But leading the way is Katy Perry, who is nominated for nine VMAs, including Video of the Year. Adele and Kanye West have seven and six nominations, respectively.
Despite success with Chelsea Handler and Russell Brand at previous shows, MTV also confirmed on Wednesday that the 2011 Video Music Awards will proceed without a host, according to Billboard.
Here's a look at some stellar live performances, courtesy of Beyoncé and Lady Gaga.
© Copyright IBTimes 2023. All rights reserved.