Is The Music Magazine Dead? After Sale, Spin Is Endangered
Analysis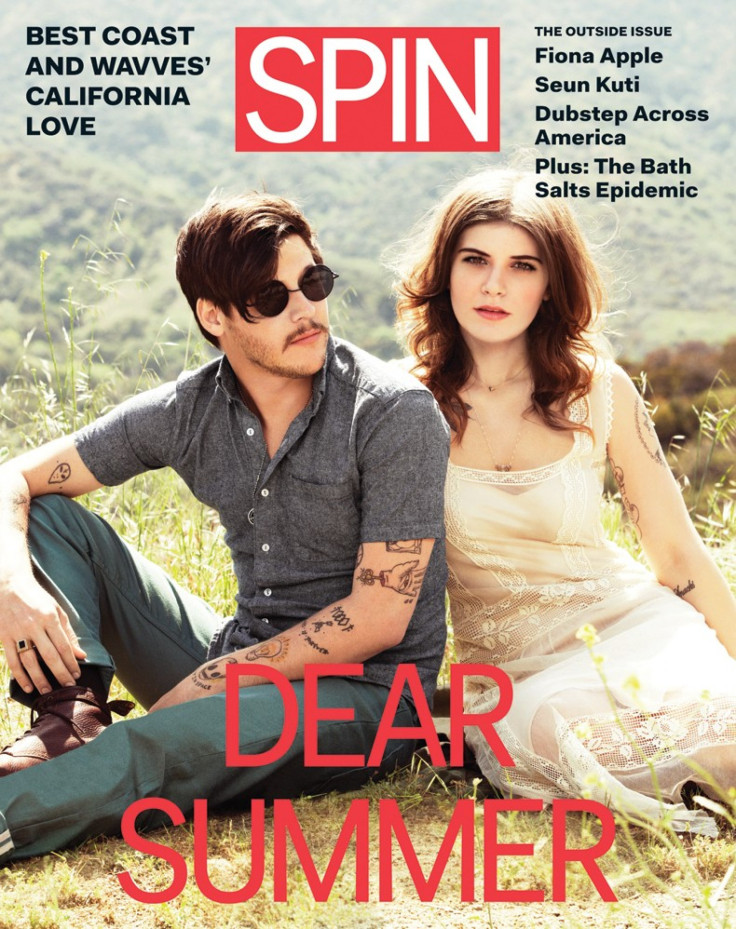 It's the end of another magazine era.
In another triumph of digital media over legacy media, Buzzmedia said Tuesday that it would buy Spin Media LLC, the 27-year-old music magazine that chronicled the rise of alternative rock in the 1990s. During the last decade, Spin has seen its circulation erode, along that of many other magazine publishers. But New York-based Spin's problems are particularly acute, because it competed with lightning quick blogs that reinvented both music consumption and criticism.
In contrast, Los Angeles' Buzzmedia has captured a large swath of Web traffic by scooping up niche tastemakers and A-list celebrity sites alike. Its holdings include the prominent music blog Stereogum; Hype Machine, an aggregator that streams songs from hundreds of other blogs; and Idolator, a former subsidiary of Nick Denton's Gawker Media. Buzzmedia also purchased electronic publication XLR8R, which ended the print version of its magazine last year and became an online-only publication.
Spin cut its publishing schedule in half and now comes out only every two months, but the future of its expensive print operation is uncertain. Tyler Goldman, CEO of Buzzmedia, told the New York Times that print is important for Spin, but he hasn't decided on a specific role for the print version of the magazine.
If Spin does end its print edition, it will join a vast graveyard of publications, including Blender, which ended its print edition in 2009, and Paste, which suspended operations in 2010. Rolling Stone, one of the last survivors, has won much of its recent influence through its investigative journalism articles and features, rather than rely solely on music content. Spin also changed the format of its album reviews, relegating them to Tweet-size chunks in an attempt to be comprehensive.
Even if the print product vanishes, Spin's brand appears resilient. Its online iPad app has been popular, and it has presence in event partnerships, one of the few bastions of the music industry that remains popular. Still, the prospect of Spin's print demise raises the question: Are music magazines obsolete?
From a logistical standpoint, magazines are at a disadvantage compared to digital only publications because the editing and design process they require necessitates that they be assembled at least a month prior to publication. To sync print reviews with album release dates, record labels would usually give advance copies to magazines -- but in today's breathless industry, a leak often leads to immediate assessments, which diminishes the influence of most reviewers. The music website Pitchfork is one of the few outlets that can make or break careers -- and it exists entirely online.
Music is also far more compatible with the digital publications than print publications due to Web-based album streams, embedded videos and mp3 downloads. Printed publications have no such advantage for immediate musical gratification as the days of the magazine bundled with an exclusive audio CD are all but gone. And geographically, a website will always have more reach than a music magazine, which must rely on old fashioned distribution methods like record stores and magazine shops, the former of which are themselves endangered.
But there is perhaps one way for print editions to remain relevant: embrace the independent, niche-oriented mindset that characterized the 'zines that were popular in the 1990s -- and don't expect much of a profit.
Frank Yang, who runs the prominent Toronto music blog chromewaves, cites labors of love like Under the Radar as a small but surviving model for print journalism. Other small publications, like New York's Deli Magazine and the Big Takeover, have also managed to continue their print editions.
They identify and accept their niche, said Yang. Spin and Rolling Stone are beholden to much bigger business interests and have much higher revenue and circulation expectations. He expects Buzzmedia to kill Spin's magazine format, because they have no experience with print and no use for it.
As someone who grew up loving music magazines and for whom it was my main way of finding new music, I am really dismayed, Yang added. I accept that that's just not how things work anymore, but it is a shame because the print format allows a storytelling experience that online doesn't.
© Copyright IBTimes 2023. All rights reserved.