Muslims Coming To America: US Olympian Ibtihaj Muhammad Detained By Airport Customs Agents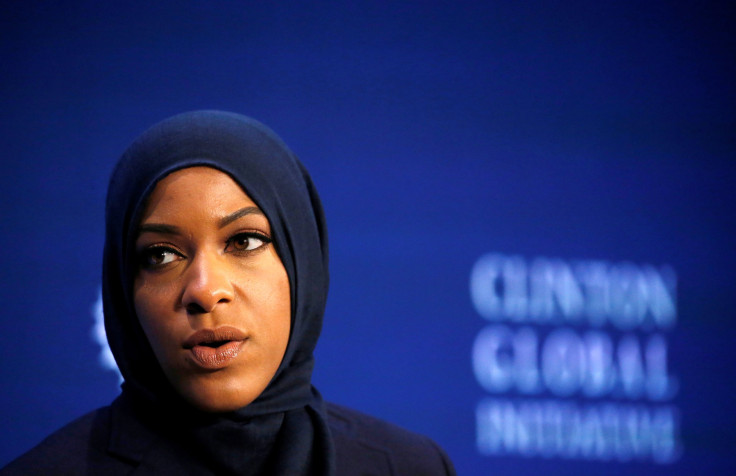 The first female Muslim-American to win an Olympic medal for the U.S. was reportedly detained by U.S. Customs officials a few weeks ago. Ibtihaj Muhammad, who was born in New Jersey and competed in the Rio summer games in 2016, was the first ever Olympian competing for the U.S. to wear a hijab during her time at the competition.
"I was held at customs for two hours just a few weeks ago. I don't know why. I can't tell you why it happened to me, but I know that I'm Muslim. I have an Arabic name. And even though I represent Team USA and I have that Olympic hardware, it doesn't change how you look and how people perceive you," Muhammad told PopSugar.com.
The 31-year-old Olympic bronze medal winner did not specify the exact time or location of her detainment, but referenced President Donald Trump's executive order on immigration as part of a larger problem that might have caused her to be held by U.S. Customs.
"Unfortunately, I know that people talk about this having a lot to do with these seven countries in particular, but I think the net is cast a little bit wider than we know. And I'm included in that as a Muslim woman who wears a hijab," she said.
Muhammad has been vocal about Islamophobia in the U.S., citing that she rarely feels safe: "I had someone follow me home from practice and try to report me to police. And this is right on 28th and 7th in New York City. I'm very vocal about these things because I want people to know I'm not a novelty, I'm not special in any way, I'm a woman who wears hijab and these are my experiences," Muhammad told The Daily Beast.
The Olympian also posted a photo referencing the travel ban last week on Instagram to a following of more than 155,000 accounts: "Our diversity is what makes us strong __ #NoBanNoWall."
© Copyright IBTimes 2023. All rights reserved.
FOLLOW MORE IBT NEWS ON THE BELOW CHANNELS