'My Big Fat Fabulous Life' Star Whitney Way Thore Exposes Childhood Secrets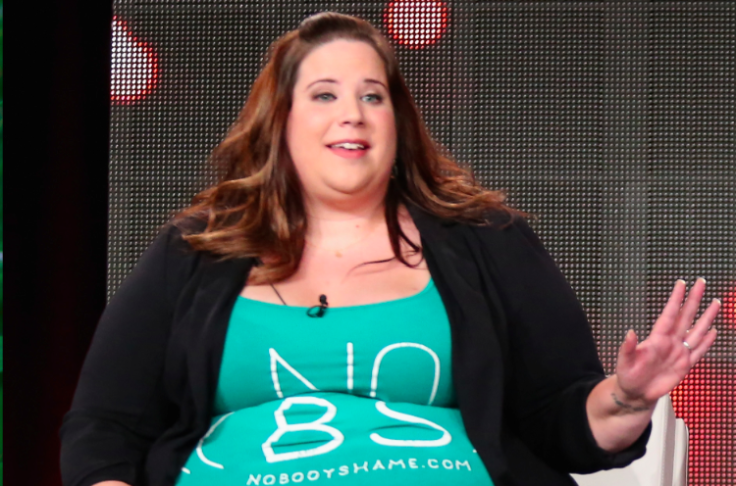 As Whitney Way Thore struggles with her health on Season 3 of "My Big Fat Fabulous Life," the body-positive activist opened up about her childhood in her new book, "I Do It With the Lights On." The star has polycystic ovary syndrome, which contributed to an extreme weight gain in college. But what some people might not know is that Whitney has struggled with her weight since she was a child.
It all started when she was in kindergarten and a few pounds overweight. "So just after preschool, I was indoctrinated into diet culture," she said in the memoir, according to Radar Online.
She continued to struggle with her weight and bullies picked on her, calling her a "baby beluga" with a "whale of a tale."
They also called her a whore. Whitney had to look-up what the word meant in the dictionary. "I was 12 years old and, although I'd had boyfriends, I'd never kissed anyone," she said."My body embarrassed me."
Ultimately, she developed an eating addiction. "I grew to crave the hollow feeling of an empty stomach, the red rawness of my throat, and the acidic aftertaste that followed," she said.
After a date stood her up in high school, Whitney began to battle a severe depression. "When I recall how despondent and how hopeless I felt, it terrifies me," she said. "And any time I feel the black cloud descending again, I'm paralyzed with the fear that it will consume me like it did then."
At one point, she considered suicide. "I thought about ways I could kill myself, but I kept colliding with the realization that even death wasn't the end," she said.
In the end, Whitney wrote it is practically an "obligation" for people "to love the body that you have right now."
Don't miss "My Big Fat Fabulous Life" when it airs Wednesdays on TLC at 9 p.m. EDT.
Follow me on Twitter @mariamzzarella
© Copyright IBTimes 2023. All rights reserved.