My Favorite Day Of The Pandemic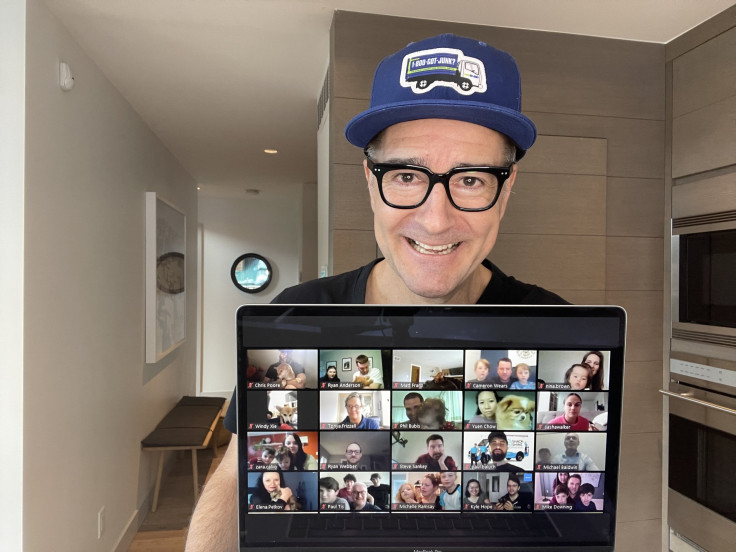 The year 2020 might have been a tough year, but I'm a huge believer that gifts often present themselves during challenging times. So let me tell you about the greatest gift the pandemic brought me.
As entrepreneurs, it's often easy to forget to look at the wider impact of our businesses beyond profits and revenue. I think about the term "corporate responsibility" frequently, and how as a business leader it should always be about making meaning, not just money. I believe a business has a responsibility to give back, both to the people on the team who helped it grow and to the communities who consume and use its services. At O2E, while our "why" is to make ordinary businesses exceptional through customer experience, our real impact can sometimes feel a little distant.
But if there's one thing the pandemic has brought, it's clarity on what this impact really is.
All of this brings me to my favorite day of the pandemic. March was an incredibly challenging time for all of us. When cities across the world began locking down, many among us — me included — were paralyzed by a fear of the unknown. I kept wondering: "Will our business survive?" In some markets, our business had ground to a complete halt.
But after that initial panic, we regrouped, took a step back, and came back with a plan. We focused on communicating frequently and openly as a team, working through challenges together.
Then we took our daily Huddle -- an in-person, company-wide meeting with lots of energy and smiles -- into the online world. As everyone did, we wrestled with Zoom fatigue and had to figure out a new way to communicate with each other, but we worked our hardest to make lemonade out of lemons.
At one point amid the adjustment, someone suggested hosting a pajama day. I'd had a particularly busy day -- working from home while I was taking care of the kids at the same time -- and didn't have time to change out of my pajamas before presenting to the entire company. If you'd told me a year ago that I would one day be running meetings in my PJs, I wouldn't have believed you...but here we are :-)
So it got me thinking: what if we hosted a "Bring our Families to Work Day" instead? And that's exactly what we did. During our daily Huddle, everyone on the team brought their kids, their pets, and anyone in their household to work. For us, the workplace truly does feel like another "home".
That morning, I logged in to Zoom with my kids, and everyone did the same. As I scrolled through, screen after screen, I could hardly contain my emotions. It made me realize just what an impact a business can have on people in the community. For the first time, I was able to see every single member of our team and their loved ones on the same screen. This is something that never could have happened without a pandemic. There were smiles and waves and you could really -- truly -- feel what we describe each and every day as "building something bigger and better together".
I will be forever grateful for my team and their families who helped us not only survive the pandemic, but thrive. We're building and growing three home service brands that will continue to make a difference in the world, long after we're through this challenging time.
(Brian Scudamore is the founder and CEO of O2E Brands, the parent company of 1-800-GOT-JUNK?, WOW 1 DAY PAINTING and Shack Shine.)
© Copyright IBTimes 2022. All rights reserved.
FOLLOW MORE IBT NEWS ON THE BELOW CHANNELS