'My Hero Academia' Chapter 325 Spoilers, Release Date: Deku Will Stay In UA
KEY POINTS
Ochako's speech moves the citizens
Deku is overwhelmed by Ochako's words
"My Hero Academia" Chapter 325 is scheduled to release on Sept. 5
After Uraraka Ochako's emotional speech, Kota Izumi and a lady rush to comfort Deku, who is drowning in the sea of feelings. Looks like U.A. is Deku's forever home and nobody can throw him out of it.
The spoilers, leaks, and raw scans of "My Hero Academia" Chapter 325 are expected to arrive Thursday. The upcoming chapter is likely to showcase Deku entering U.A. and fans may get to see him reunite with his friends from the academy.
In "My Hero Academia" Chapter 324, Ochako says she always loves to see people happy. She recalled how she was delighted to see the happy faces in the crowd when she saw the heroes in action for the first time.
Deku looked surprised to hear her comrade's speech to the civilians. When one of the civilians commented that Deku was covered in filth, he asked if the heroes expected the common people to be covered in filth too.
Ochako responds that heroes are the only ones covered in that filth and they should give Deku a moment's rest to wash away the dirt.
Elsewhere, Ochako's friends were impressed to see her stand for Deku. Even Deku was overwhelmed and tears rolled down his cheeks as she called Ochako's name.
Ochako stated that she wasn't giving any reassurance to the citizens because, like them, the heroes too were facing the same fear. She mentioned they are all neighbors in this makeshift refugee facility and Deku has the right to be with them.
She added the citizens should lend him their strength so that they get a chance to smile together in the future. Ochako revealed Deku was willing to take on all the responsibility that comes with his Quirks, but he still has a lot to learn.
She reminded the citizens that at the end of the day, Deku was just another high school kid.
"My Hero Academia" Chapter 325 is scheduled to release on Sept. 5. The digital copy of the chapter will be available on Manga Plus and Viz. The print version will hit the stands on Sept. 6.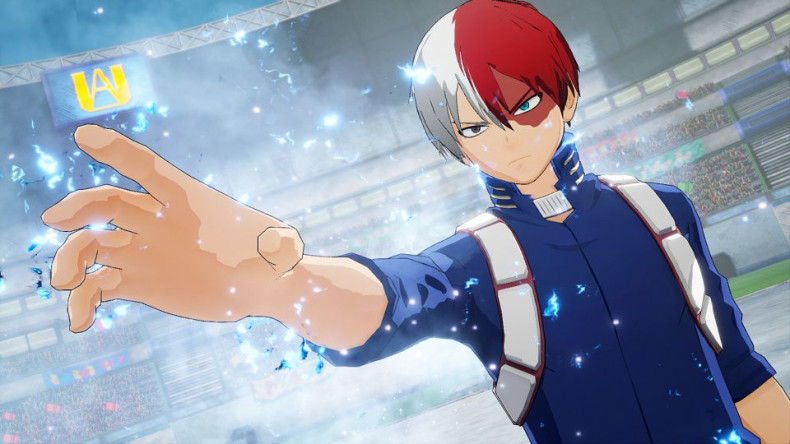 © Copyright IBTimes 2022. All rights reserved.