MYO: 'Star Wars' Meets 'Minority Report' In Amazing Gesture-Based Armband [PHOTOS + VIDEO]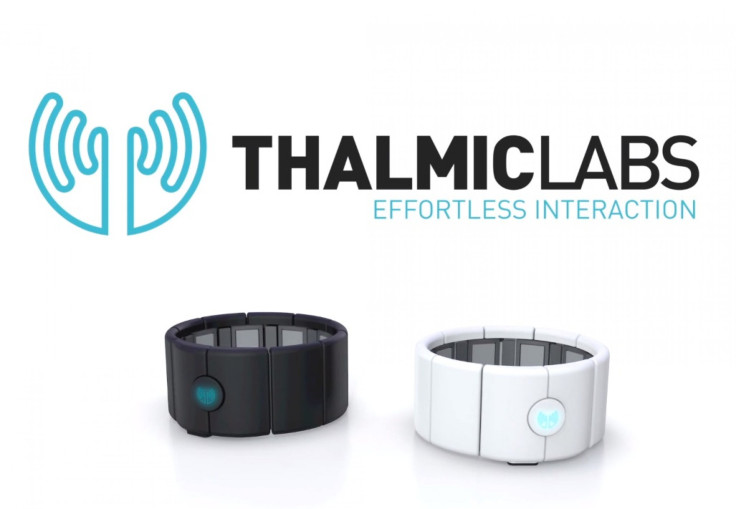 Admit it: You wish music could play when you snap your fingers or doors would open with a simple wave of your hand -- you probably tried that last trick at least once at your local supermarket. But if you've dreamed of being able to magically control electronic devices with just a hand gesture, Kitchener, Ontario-based Thalmic Labs has the gadget of your dreams.
The MYO armband, which comes in two colors and just one flexible size, grips your forearm and uses your electrical activity in your muscles to intelligently, wirelessly and instantly control your phone, computer or any kind of digital technology, like remote-controled cars, planes and more. With an open API, the possibilities are endless.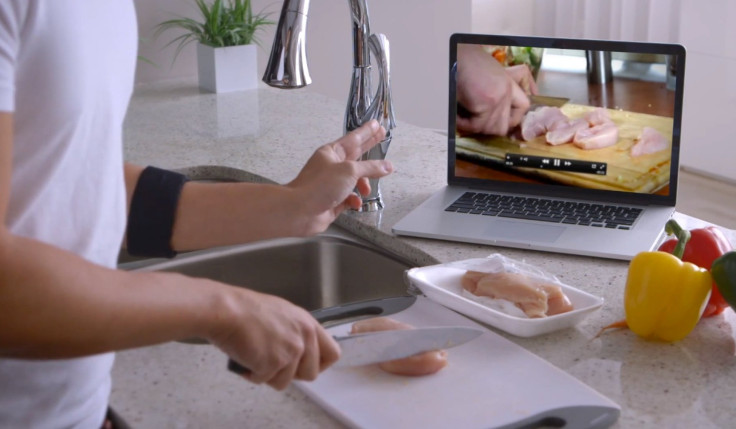 "Very cool and impressive," Steve Wozniak, co-founder of Apple, said. "I hope this finds its way into our future soon."
Wozniak will be getting his wish by year's end: The MYO armband is now available for pre-order for $149 through Thalmic Labs' website, with limited quantities available for a late 2013 release date.
The best way to truly understand MYO is to see the armband in action. Watch the company's demo video embedded below, which shows how users with MYO can wirelessly navigate their computer, control their music and volume, rewind and play a video, control robots and much more.
The Force Is Strong
Since 1977, when "Star Wars" introduced the idea of controlling inanimate objects with one's mind -- the Force, they called it -- people have been obsessed with the idea of using your mind and a simple hand gesture to control their immediate environments.
This concept of gesture-based object control was reinforced in 2002 with the Steven Spielberg film "Minority Report," in which audiences witnessed Tom Cruise's character navigate a gestural interface with sensor-embedded gloves that could control images, documents and videos on a giant curved transparent screen.
"Steven's brief was that he wanted the interface of that computer to be like conducting an orchestra," John Underkoffler, a former researcher at MIT's Media Lab and a consultant on "Minority Report," said in a 2002 interview with Salon. "Armed with that brief, I went off and devised this whole kind of sign language for interacting with this computer, for controlling the flow of all this information. That was great fun, and it derived in some ways from my earlier research back at MIT."
With MYO, gesture-based control becomes a reality: By actually measuring the electrical signals in your arm muscles, MYO can actually detect the gesture before your hand can act, which creates a fluid and synchronous connection between you and the object you want to control.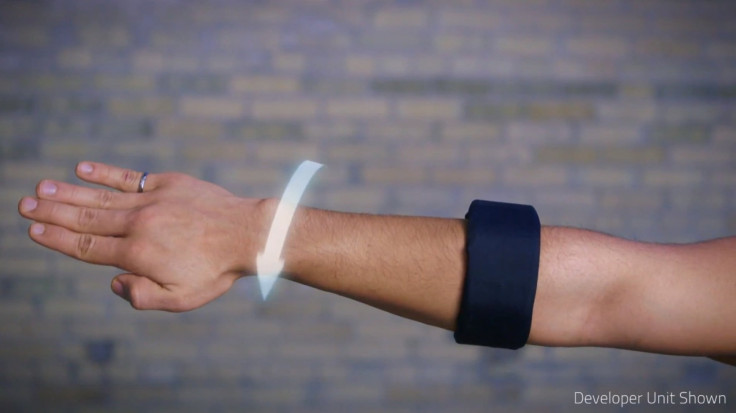 "The MYO senses gestures and movements in two ways: 1) muscle activity and 2) motion sensing," the company says on its website. "When sensing the muscle movements of the user, the device can detect changes in hand gesture right down to each individual finger. When tracking the positioning in space of the arm and hand, the device can detect subtle movements in all directions."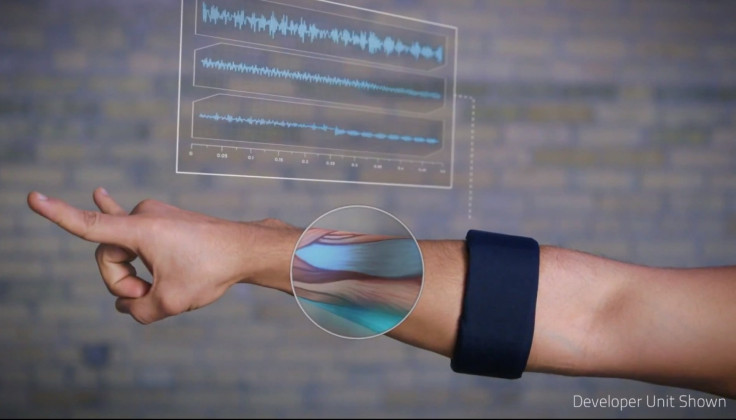 With near-instant Bluetooth 4.0 to pair up with nearly any electronic device, as well as a 6-axis inertial measurement unit, MYO can sense when you turn your arm, pinch certain fingers or perform specific gestures such as snaps, fists or horns. The device itself is powered by rechargeable Lithium-Ion batteries and an ARM processor, though we don't have specific information like the processor type or speed or even the device's battery life.
That said, Thalmic Labs wants everyone to own MYO. The company has worked hard to ensure the armband will be supported by Windows and Mac OS out of the box, and the company is making available its API to iOS and Android developers to develop MYO-enabled functionality on those devices.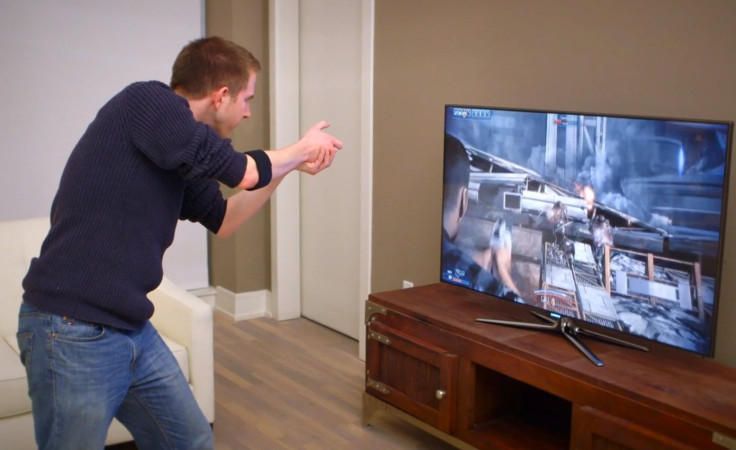 MYO will be available in at least two colors -- black and white -- and will ship later this year. What would you do if you owned MYO? Let us know in the comments section at the bottom of the page.
© Copyright IBTimes 2022. All rights reserved.
FOLLOW MORE IBT NEWS ON THE BELOW CHANNELS