Mysterious Gas Creeps On 'Armored Royale' Map in 'Call of Duty: Warzone'
KEY POINTS
Strange circles are forming off the "Armored Royale" map
Players must now watch out for opposing members who might be lurking in the mysterious gas
The gas bug is new to "Armored Royale" and was also seen on "Warzone"
"Call of Duty: Warzone" players have seen mysterious circles randomly sprouting on their maps in the past, but these mysterious spheres came out to be a minor threat. These circles are now being reported in "Armored Royale," and it looks like they mean business.
"Armored Royale" is a new mode in Season 6 of "Call of Duty: Warzone" where players can exploit heavily armored trucks to their advantage in a fast-paced action of steel and bullets. It is exciting, to say the least, but the enigmatic gas that floats around the map is proving to be a "constantly evolving threat" to players, especially to those who have no idea what it is capable of.
Game Rant, who reported about the strange appearances of the circles, described the gas as something that pulls players toward each other. Considering that the main objective of the game is to have more kills than the opposing team, they have no other choice but to engage in a battle that they didn't start in the first place.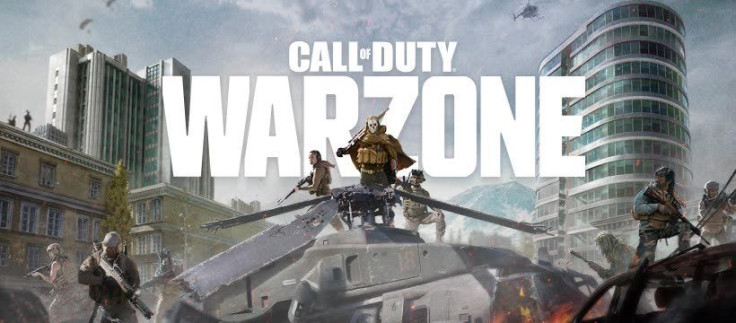 "As players escape the zone, they must constantly watch for other players who might be lurking on the other side," said the outlet.
Reddit user Pashikaro took a screenshot of the strange phenomena and posted it on a "Modern Warfare" subreddit. It showed the circle on the bottom right of the map and apparently distanced itself from the rest of the pack. But, as the gas slowly moves to where the players are, the game turns into an all-out free-for-all.
The gas, however, came with a "positive side effect," said Game Rant. As the game draws to a close, several armored trucks were seen lined up while they waited for it to "finish the match." It's a fairly new bug found in "Armored Royale" that some players think that it's the "speed-up factor" or a separate problem in its entirety.
Meanwhile, an "Armored Royale" player recently survived the mode, which was designed for quads, all by himself.
Reddit user justforjordan121 posted an amazing clip where they eliminated three opposing players following a parachute drop. The player used the infamous SP-R 208 bolt-action rifle, giving fans a thought that the gun gave justforjordan121 an upper hand.
© Copyright IBTimes 2023. All rights reserved.