Nancy Pelosi Wins Reelection As House Speaker: Who Did She Beat?
KEY POINTS
Pelosi was reelected as House Speaker after a 216-209 vote
Five Democrats did not support Pelosi
McCarthy will serve his second term as House Minority leader
California Rep. Nancy Pelosi was reelected Sunday for her fourth term as House speaker, at a time when Democrats continue to have a shrinking majority in the House.
Pelosi, the only woman to be elected speaker, has led House Democrats since 2003. The 80-year-old lawmaker won the position in 2019 after Republicans held it for eight years.
"Thank you for your generosity of spirit and patriotism to take on this challenge For The People," Pelosi said following her reelection. "I am enormously grateful for the trust that Members have placed in me. I am confident that the Speaker's election today will show a united Democratic Caucus ready to meet the challenges ahead."
The five Democratic lawmakers who did not support Pelosi's reelection include Rep. Jared Golden of Maine and Rep. Conor Lamb of Pennsylvania. Two members voted for Rep. Hakeem Jeffries of New York and Sen. Tammy Duckworth of Illinois. Three others voted "present."
Members of the House were broken up into separate groups during the voting due to the coronavirus pandemic. Dr. Brian Monahan — Congress' attending physician, suggested Sunday afternoon the setting up of an area where members exposed to COVID-19, yet tested negative, could isolate while voting in-person. It is unclear whether members of the House did so.
The California Democrat was reelected with a final vote count of 216 to 209 against House Minority Leader Kevin McCarthy, who said he supports efforts to challenge the results of the presidential election.
"I think it's right that we have the debate. I mean, you see now that senators are going to object, the House is going to object — how else do we have a way to change the election problems?" McCarthy told The Hill.
His statement comes after Alabama Rep. Mo Brooks, Missouri Sen. Josh Hawley and many GOP members said they plan to contest President-elect Biden's win when the Electoral College meets on Jan. 6 to certify the results.
House Republican Conference chair and Wyoming Rep. Liz Cheney slammed the effort in a memo sent to her colleagues. She argued that contesting the election's outcome would sow doubt in democracy.
"By objecting to electoral slates, members are unavoidably asserting that Congress has the authority to overturn elections and overrule state and federal courts," Cheney said. "Such objections set an exceptionally dangerous precedent, threatening to steal states' explicit constitutional responsibility for choosing the President and bestowing it instead on Congress."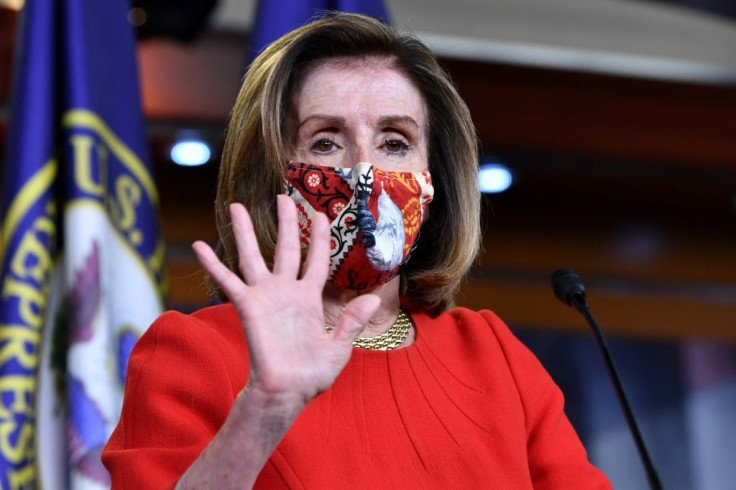 © Copyright IBTimes 2022. All rights reserved.
FOLLOW MORE IBT NEWS ON THE BELOW CHANNELS