Is Nancy Pelosi's Missing Laptop In Alaska? Feds Search Woman's Home
KEY POINTS
Marilyn Hueper from Alaska said her laptops and a cellphone were confiscated
No arrests were made after the search
Hueper called it a case of 'mistaken identity'
House Speaker Nancy Pelosi's laptop, which was stolen from her office during the Jan. 6 U.S. Capitol riot, has still not been recovered. As part of a lookout for the missing computer, federal agents recently served a search warrant at a boutique resort in Homer, Alaska.
According to Marilyn Hueper, one of the Homer Inn and Spa owners, agents seized their laptop computers and a cellphone on Wednesday. She said that a mobile phone belonging to her husband, Paul Hueper, was also forensically audited by agents but not confiscated, The Seattle Times reported citing AP. Homer is located about 120 miles southwest of Anchorage.
After the January incident, Pelosi's deputy chief of staff Drew Hammill had said that "a laptop was taken from a conference room, but it was a laptop that was only used for presentations."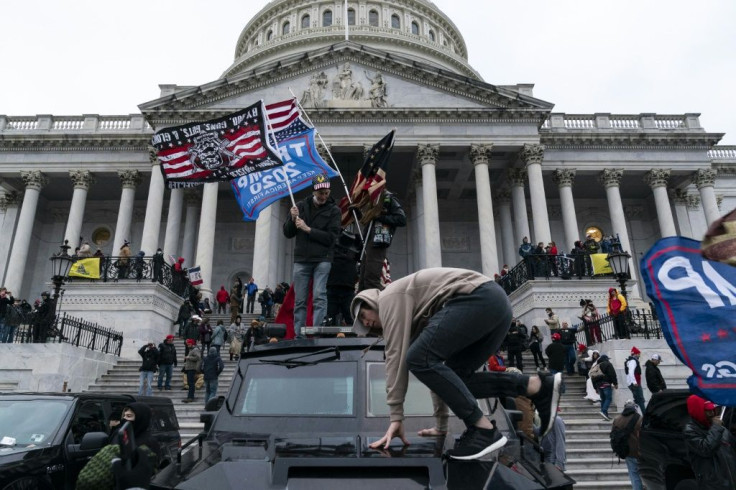 The Alaska woman said that the agents told her that there was photographic evidence showing that she was inside the Capitol during the violence. But she denied the claims, calling it a case of "mistaken identity". However, Hueper and her husband did attend then-President Donald Trump's rally in Washington on the day of the unrest but denied entering the Capitol.
In his defense, Paul said that he took a picture of his wife walking up the Capitol steps on Jan. 6, but they were no closer than 100 yards (91 meters) from the building entrance. He had posted that photo on Instagram. No arrests were made on Wednesday.
According to Hueper, when agents arrived at her quarters at the resort, they told her that they were there for "Nancy Pelosi's laptop" and then asked her "who she was working with?" Calling the whole episode at her resort, "surreal and strange", the woman said that she laughed and apologized to the agents as she didn't mean being disrespectful.
Hueper said that federal agents showed her photographs of a woman wearing a black Columbia coat with white lettering on the left shoulder, similar to what she was wearing when she attended the rally. The woman seemed close to Hueper's age and had the same hairstyle like her.
But the Alaska woman claimed that the woman in the photos was wearing a sweater that she never had. According to Hueper, another dissimilarity between her and the woman in the photos was that the latter had detached earlobes.
Chloe Martin, a spokesperson for the FBI's Anchorage field office, confirmed the "court-authorized law enforcement activity" at the Homer Inn and Spa, but refused to share details, according to the AP report.
In January, authorities had charged a 22-year-old Harrisburg woman, Riley June Williams, with playing a role in Pelosi's laptop theft with the "intention of selling it to Russian intelligence." However, the woman was later released on house arrest as FBI agents found no trace of the laptop.
© Copyright IBTimes 2023. All rights reserved.