National Drive-Thru Day: Facts, History About Man's Thoughtful Innovation
Drive-through or drive-thru is one of the most convenient innovations ever made. Today, there are umpteen places that offer drive-thru, so customers can conveniently place their orders via a microphone and get their orders in no time while staying inside their cars.
Drive-thru services are so customer-friendly that they are popular in restaurants, banks, coffee shops, liquor stores and even pharmacies. But, did you know that the concept began in the late 1920s and it took another 20 years to reach its Zenith?
As we observe National Drive-Thru Day on July 24, here are interesting bits of information you should know about this innovation. (Courtesy: National Today, Money.com and South Florida Reporter.)
History
Though the drive-thru concept was already introduced in 1928 by City Center Bank in Syracuse, New York, the first restaurant to have a drive-thru was Red's Giant Hamburg in Springfield, Missouri. It introduced the system in 1947.
However, the concept only gained popularity after the burger chain Jack in the Box introduced it in 1951. The store created the first drive-thru chain to capitalize on the rapidly growing automobile culture. The chain's first store was in San Diego and was drive-thru only.
The drive-thru became so popular that it started to influence car design. In 1983, the cupholder as we know now started to appear in cars. Its fame also led to the founding of the National Drive-Thru Day, which Jack in the Box pushed for in 2002.
Facts
1- According to a study by QSR Magazine in 2014, the drive-thru is getting slower as the average wait time has shot up to 181 seconds from 173 seconds.
2- Though very popular now, McDonald's launched its first drive-thru restaurant in Sierra Vista, Arizona, only in 1975.
3- Tired of long waits at drive-thrus? Go at midafternoon as it is when drive-thrus are fastest and friendliest.
4- The longest-running burger drive-thru goes to the original In-N Out Burger. It opened in 1948 in the Los Angeles area.
5- Drive-thrus are a feature of over 224,000 fast-food restaurants in the U.S., which employ over 3.5 million people and generate more than $185 billion in sales each year.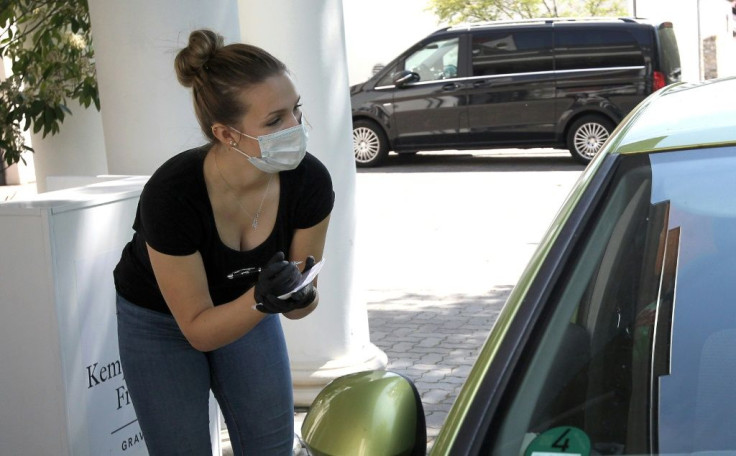 © Copyright IBTimes 2023. All rights reserved.
FOLLOW MORE IBT NEWS ON THE BELOW CHANNELS