National Puzzle Day 2016: Best Ways, Events To Celebrate Jigsaw, Crossword, Sudoku And More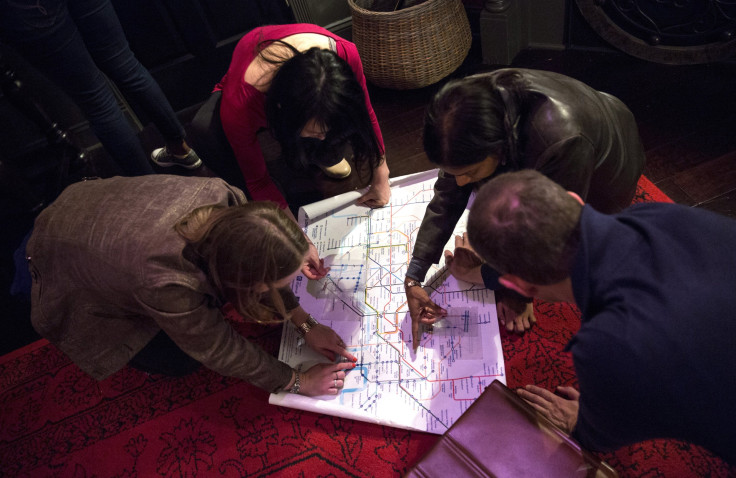 National Puzzle Day is Friday, and that means a whole lot of brain-sharpening fun. All around the country, people typically observe the day by working on all different types of puzzles, and many libraries and museums hold events to celebrate.
The origins of National Puzzle Day are a bit unclear, but there are several theories. Many attribute the holiday to Jodi Jill, a newspaper puzzle maker who wanted to honor her passion, the Savannah Morning News reported. But others say that game companies in the United States started the holiday to sell games.
Either way, people now use the day as an excuse to enjoy everything from jigsaw puzzles to crosswords and word searches, and even games like Sudoku and Rubik's Cubes. Here are the best ways to celebrate National Puzzle Day:
Do a puzzle — The simplest and perhaps most classic way to honor the puzzle day is to participate in the fun! You can easily find crossword puzzles and other quizzes in most newspapers, or try digging up an old favorite jigsaw puzzle from when you were a kid. If you don't have any puzzles on hand, there are plenty of apps that let you play crosswords, Sudoku and other games on your smart phone.
Attend a puzzle-themed event in your community — Many libraries host puzzle competitions or puzzle celebrations on National Puzzle Day. Check your local library as well as museums to see where the best puzzle-filled events are taking place on Friday. Here are a few sample National Puzzle Day events to give you an idea:
Jan. 28
Puzzles at Allerton Library in Bronx, New York
Jan. 29
National Puzzle Day event at Josephine-Louise Public Library in Walden, New York
National Puzzle Day Celebration at Marion Public Library in Marion, Indiana
National Puzzle Day at Three Sisters Eclectic Arts in Saint Paul, Minnesota
National Puzzle Day Event at Richards Memorial Library in Brady, Texas
National Puzzle Day at Superior Public Library in Superior, Wisconsin
Jan. 30
Puzzle Day For Kids at Onondaga County Public Library Paine Branch in Syracuse, New York
Go to a puzzle museum — If you're in a city with a puzzle-themed museum, make this a day to visit. The National Puzzle Museum is in Port Clinton, Ohio, and features about 4,000 puzzle artifacts. The Logic Puzzle Museum is located in Burlington, Wisconsin, and it is having a grand re-opening the day after National Puzzle Day this year.
Create your own puzzle — This option is for those who really want to be creative. There's no better day to challenge yourself than National Puzzle Day. You can use an online tool to create a simple word search if you have children, or if you want to get really fancy, you can try your hand at a jigsaw puzzle by taking a photo and then cutting out the pieces.
© Copyright IBTimes 2022. All rights reserved.
FOLLOW MORE IBT NEWS ON THE BELOW CHANNELS