Native Ads Are Taking Over TV, And Producers Aren't Exactly Happy About It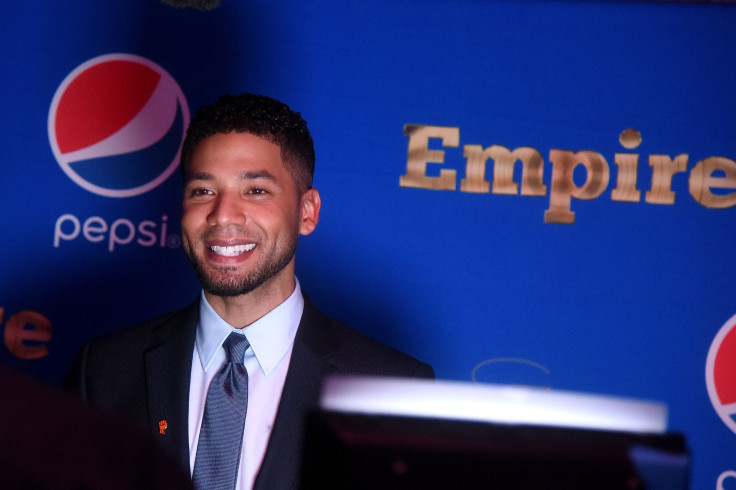 In November, Fox's "Empire," broadcast television's highest-rated drama, introduced a three-episode story arc wherein one of its main characters, Jamal Lyon, was in contention for a PepsiCo commercial sponsorship. "It's incredible," Jamal marvels after being shown a Pepsi campaign in which he might be appearing.
"That's because it comes from a passionate commitment, Jamal," a Pepsi representative replies. "Music is a part of Pepsi's DNA. We have a long history of getting behind emerging artists and partnering with iconic stars."
This isn't mere product placement, where characters are simply seen drinking a particular brand of soda. It isn't even a scene that includes dialogue pointing out a character is eating a Subway sandwich in an effort to lose weight.
This is native advertising, a longtime trend in the text-based online media world now colonizing the living room. But instead of an article published on the Atlantic's website to satisfy the Church of Scientology's needs, or a BuzzFeed listicle written at the behest of Samsung Electronics, it's a main plot thread spread over three episodes written with the input of a sponsor who's shelled out several million extra dollars.
TV has always been a marriage of art and commerce whose earliest days were filled with shows produced by advertising agencies on behalf of clients. After all, this is how the soap opera genre got its name, thanks to Procter & Gamble. "Saturday Night Live" — no stranger to so-called branded content itself, if you recall those MacGruber/Pepsi spots from 2009 — will be working with advertisers six times next season on ads designed to be almost indistinguishable from regular sketches. Other series have carried out similar stunts.
But the floodgates are about to open. The big networks are gearing up to court advertisers as part of their annual upfront presentations designed to lock in tens of billions of dollars in commitments by advertisers for the coming year. The difference this year is that the networks won't just be selling spots around the shows — they'll be selling storylines within the shows themselves.
"TV is definitely cycling back to the way things were in the beginning," says David Bushman, the curator for television at the Paley Center for Media in New York. "Advertisers are coming up with new and different ways of being escape-proof, so you can't fast-forward through them. Even binging or streaming, you're not avoiding it."
And while viewers may consciously make fun of badly done brand integrations, those kinds of ads, ahem, work. It's science: Media research giant Nielsen released a study last October that concluded viewers who first saw a product in an episode and then saw an ad for that product not only remembered it better but also thought of it more fondly.
Much of the focus on these recent developments, though, has been on the money at play in a deal like this: Who's giving it, who's taking it, why it's necessary to keep the lights on. Pepsi poured a reported $20 million into that three-episode "Empire" arc and the rights to be the so-called exclusive beverage of the show. That's money Fox needed after a rather anemic fall when it had to give away free spots to advertisers for failing to meet minimum ratings guarantees.
But what of the people who actually have to figure out a way to create a major organic-feeling storyline involving Pepsi, or Hyundai, or Bing? In this new world, TV writers are finding themselves tapping out ad copy, even if it is cloaked in the wrapper of a real show.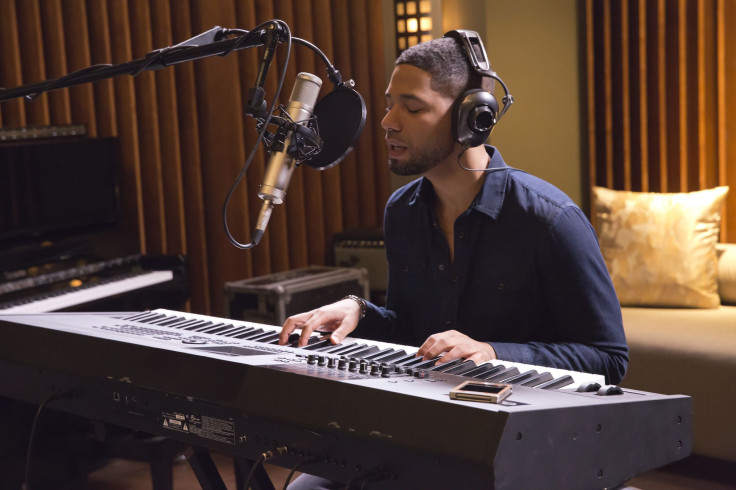 "No one likes doing it," one longtime producer says.
International Business Times spoke with several producers of varying backgrounds and experience levels, most of whom requested anonymity because they're all either attempting to get new series on the air or working on existing shows.
Most of them expressed at least a little ambivalence about having to turn shill. Yet their feelings don't come exclusively from being overly precious about their art. "I don't necessarily think it's a bad thing if the product can be integrated naturally," says one writer who has worked on both broadcast and cable dramas. "But that doesn't seem to be the norm, at least not yet."
Perhaps surprisingly, most of the shows don't receive nearly as many of the native advertising dollars as their creators may hope. "The studios are the one taking the money," says Elwood Reid, who's created shows for both broadcast and cable. "They promise it's going to come into your budget, but it never does. It's trickle-down economics, with very little trickle-down to the show."
That doesn't mean similar kinds of advertising provide no value to shows. Reid says he had frequently been approached by car companies offering free vehicles for use in one or another of his shows, which have included CBS' "Cold Case" and FX's "The Bridge." The companies didn't ask that characters talk about the cars, just that nobody, say, shoot heroin in one of them. (Reid couldn't always guarantee that.)
Freebies such as cars or hotel chains offering a free day's shoot in one of their franchises for a friendly line of dialogue are de rigueur: They cut down on logistical headaches and help defray production costs. Gadget slingers such as Microsoft also sometimes just drop off piles of smartphones or tablets, hoping they'll appear on-screen, and shows often oblige because their use in a scene doesn't hurt anything.
(Apple doesn't do this, but it has relaxed its stance toward products with its logo appearing on-screen, which is why you might've noticed fewer Post-it notes attached to the backs of MacBooks on TV.)
When it comes to the far more heavy-handed native ads on TV, though, there's a bit more reticence. "In scripted [shows], it's viewed as either a fun challenge or the apocalypse," the longtime producer says half-jokingly.
"For me, the test will always be whether or not the use of brands in any capacity damages the viewers' belief and immersion in the show," says another writer, who typically works on critically acclaimed dramas. "If it pulls the viewer out of the scene or the show, then it's damaging the storytelling, and that's an unforgivable sin."
In "Empire," the Pepsi storyline was actually a fairly organic one. Jamal is exactly the kind of artist a soft-drink company would approach for a partnership. And that is in fact how a Pepsi representative would speak with a potential new face of the brand. In general, viewers liked the song that resulted, and only a few actively voiced their displeasure online over what was essentially an extended Pepsi ad.
Still, the producer of prestige projects says he probably would've told Pepsi to take a walk. "Politely," he adds.
Not everybody has a choice, however. Odds are a given showrunner doesn't want to do it, either, and when contracts are up at the end of the season, the first writers to go are those who aren't seen as team players. "You don't want to be That Guy," says one broadcast procedural writer. "The one who refuses to do something that might help the show even a little bit."
To those who still refuse, might we suggest looking for new employment with the aid of the search engine Bing?
© Copyright IBTimes 2023. All rights reserved.