Native Americans: The Tragedy of Alcoholism
ANALYSIS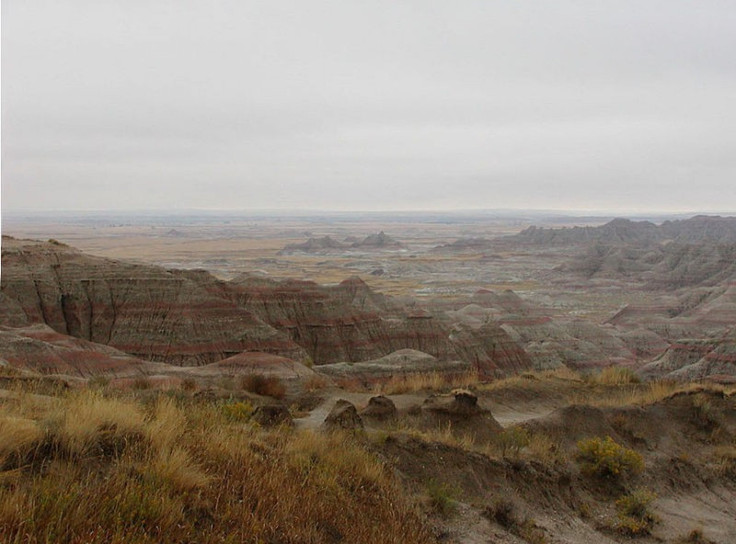 Native Americans of the Pine Ridge Indian Reservation near Whiteclay, Nebraska, have filed a $500-million lawsuit against beer manufacturers for the devastation that alcohol has wreaked on their community for decades.
The Oglala Sioux Tribe said the extraordinary sum they are asking for would be used to pay for health care, social services and child rehabilitation.
As in many other Native American communities in the U.S. and Canada, alcohol abuse has destroyed the lives of many in the reservation. For example, one-fourth of the tribe's children suffer from fetal disorders related to their parents' alcoholism.
The illegal sale and trade in alcohol in Whiteclay is open, notorious and well documented by news reports, legislative hearings, movies, public protests and law enforcement activities, the lawsuit stated.
Not only have the plaintiffs targeted the largest beer-makers in the world – including Anheuser-Busch InBev Worldwide, SAB Miller, Molson Coors Brewing, MillerCoors, and Pabst Brewing, but the lawsuit also named four beer sellers in the town of Whiteclay as defendants.
Alcohol is banned on the reservation, a 2-million acre property just over the border in South Dakota that is home to about 40,000 people.
According to the suit, the four stores sold almost 5-million cans of beer in 2010, in a town with a population of only fourteen souls.
The suit, filed on Thursday in federal court in Lincoln, Neb., alleged that the defendants "knowingly" turned the tiny town of Whiteclay, into a major hub of alcohol smuggling to the reservation.
The lawsuit says Whiteclay has a population of fewer than 12 people and no publicly accessible place to lawfully consume alcohol. Yet each day, the four retailers in town sell more than 13,000 cans of beer.
"You cannot sell 4.9 million cans of beer and wash your hands like Pontius Pilate," said the tribe's attorney, Tom White.
Tribal president John Yellow Bird Steele told Associated Press: Like American parents everywhere, we will do everything lawful we can to protect the health, welfare and future of our children,
According to the U.S. Census, in the Pine Ridge Indian Reservation, more than half the residents live below the poverty line (versus 15.1 percent in nation). The unemployment rate is above 80 percent.
While the tribe is unlikely to ever see one cent of the damages sought, the lawsuit reflects the desperation of Native Americans, who are mired in poverty, hopelessness, low life expectancy, alcoholism, crime, violence and misery.
According the Indian Health Services, the rate of alcoholism among Native Americans is six times the U.S. average.
"Certain ethnic groups experience alcoholism on a wider level," wrote Bethany Winkel, an expert on alcoholism, addiction and treatment,
"Native Americans are one such group. Their rate of alcoholism is much higher than the rest of the population, and one in 10 Native American deaths is alcohol-related [three times the average for the broader population]."
Winkel explained Native Americans were initially introduced to alcohol by the European settlers and traders.
"Alcohol was often traded for Native American goods, and possibly used to relax the Native Americans in order to get a better trade," she stated.
"The newness of the substance had a great influence on the Native American culture. But researchers over the years have shown that the effects of alcohol on this culture are also due to genetics."
Other cultural and historical also aggravated the problems of alcohol (and other ills) among Native Americans.
"The decline of Native American culture when European settlers moved in led to an oppressed society," Winkel noted.
"The cultural clash that still exists today between Native Americans and the dominant society around them has led to conflict, depression, and low self-esteem in the Native American culture. Poverty abounds, along with unemployment, poor education, depression, and drug abuse."
Not only are Native Americans subject to death from alcohol, but rates of homicide, suicide, diabetes, cardiovascular disease are also quite high.
Dr. Ting-Kai Li, professor of medicine and biochemistry at the Indiana University School of Medicine in Indianapolis, once said: We have identified two genes that protect against heavy drinking, and these are particularly prevalent among Asians. We have shown that Native Americans, who have a high rate of alcoholism, do not have these protective genes."
The Centers for Disease Control and Prevention did a study on alcoholism among Native Americans which revealed that 66 percent of those who died from alcohol-related causes were younger than 50; more than 68 percent were men.
Donovan Antelope, a spokesman for the Northern Arapaho Tribe, said of alcoholism: It has had a very negative impact on our day-to- day life."
© Copyright IBTimes 2023. All rights reserved.
FOLLOW MORE IBT NEWS ON THE BELOW CHANNELS