Nazis In America: New Jersey Man Wants To Change Name To Hitler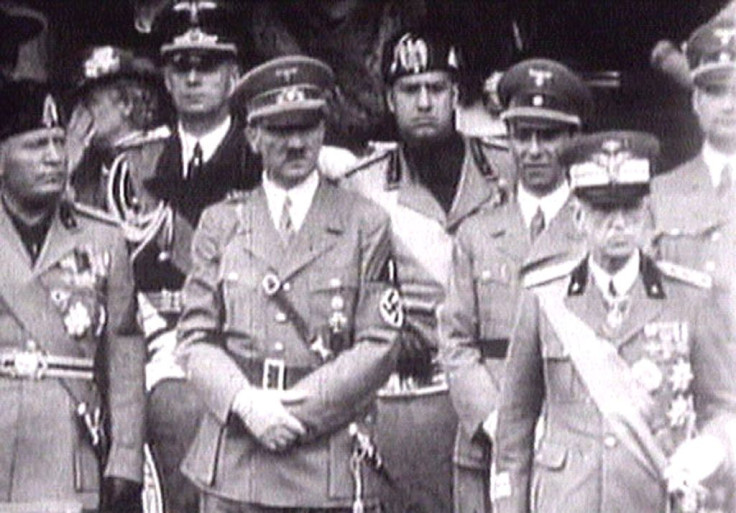 A name reminiscent of war, human rights violations, fascism and mass murder may soon be the legal last name of a man in one New Jersey home. Hunterdon County's Isidore Heath Campbell filed paperwork in superior court in February to legally change his last name to "Hitler," NJ.com reported Thursday.
Campbell, who is expected in a court hearing for the name change March 24 at 9 a.m., is not a stranger to media attention about his affiliation with the notorious dictator. The New Jersey man lost parental rights to nine children after his family made national headlines in 2008 when they sought to have "Happy Birthday Adolf Hitler" written on a cake that was meant for his oldest son, Adolf Hitler Campbell. The store denied the request and Campbell's children were quickly taken from their parents by child services.
"My son is Adolf Hitler Campbell. I named him — big deal. Does that make it OK for them to come in and steal your children?" the father said in a 2014 feature documentary titled, "Meet the Hitlers."
The self-identified Nazi reportedly tried to obtain visitation in 2013 with his son Heinrich who at the time was a toddler. He entered the courthouse wearing a Third Reich outfit, swastika armband and black boots echoing the uniforms Nazis wore in World War II. The hearing, however, was quickly cancelled.
"I just want to be a dad. I just want to prove I'm a good father, because I am... So what if I'm a Nazi, who cares?'' Campbell told the New York Post following the appearance.
He added: "I've been to New York City and walked around in my uniforms. Nobody says anything. They say, 'Hey, how are you doing?' I have a constitutional right to see my children It's as if "because I'm a Nazi, I have no constitutional rights."
© Copyright IBTimes 2022. All rights reserved.
FOLLOW MORE IBT NEWS ON THE BELOW CHANNELS