NBA to Axe Games If No Labor Deal by Monday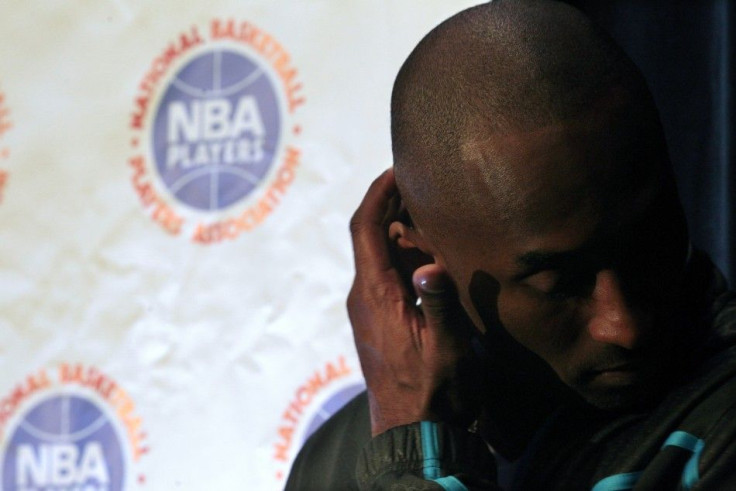 The first two weeks of the National Basketball Association (NBA) season will be canceled if the lockout is not resolved by October 10, league commissioner David Stern said Tuesday.
With no progress made in a dispute over money, the league also canceled the entire slate of 114 preseason games and said the regular season due to start November 1 was also in jeopardy if a new collective bargaining agreement is not reached.
We are looking down the barrel of losing regular season games, Stern told a packed news conference. There is an extraordinary hit coming to the owners and to the players.
By Monday, we will have no choice but to cancel the first two weeks of the season.
His comments came shortly after the two sides emerged from a four-hour meeting in Manhattan that they had hoped would result in an agreement to end a lockout that began July 1.
The owners and players entered Tuesday's meeting knowing that there would likely not be enough time to get the season started on time unless significant progress was made.
Today was not the day to get this done, said Derek Fisher, the president of the National Basketball Players Association (NBPA).
With time quickly running out, the prospect of a quick resolution was rapidly fading with NBPA executive director Billy Hunter revealing there were no plans to resume talks.
There has been no discussion about next meetings. Maybe a month. Two months, he said. Your guess is as good as mine.
As of this moment, we've broken off the negotiations.
The main sticking point between the owners and players once again appeared to be the salary cap.
NBA owners contend the league lost $300 million last season with 22 of 30 teams in the red. They had wanted the league's share of basketball-related income increased from 50 to 57 percent, along with a firm salary cap and shorter contracts.
The players had offered to reduce their share from 57 to 53 percent.
Stern said owners eager to end the stalemate were willing to discuss a 50-50 split but the offer was rejected with union representatives exiting the meeting saying there was little reason to continue talks.
The union told us there was no further purpose to meeting today and no reason to schedule another meeting, said NBA Deputy Commissioner Adam Silver. We were willing to negotiate around the clock.
The players came back and said that was not something they are willing to do and there was no point in continuing discussions today and that is how we concluded.
The only time the NBA has canceled regular season games was when a work stoppage reduced the 1998-99 season by 32 games to 50.
With the NBA season on the brink, several players have signed contracts to play in across the globe and ride out the dispute playing in leagues from Europe to China.
Los Angeles Lakers guard Kobe Bryant, who was at Tuesday's meetings, is believed to be close to signing a deal to play in Italy and Stern wished the five-time NBA champion good luck.
That's his right, if he does that we wish him well, said Stern. We want him to be safe, play well and eventually come back and when we're ready to resume, if and when we make a deal.
© Copyright Thomson Reuters 2023. All rights reserved.