NBA Draft Mock 2013: Ben McLemore, Alex Len, And Cody Zeller To Challenge Nerlens Noel For Top Pick?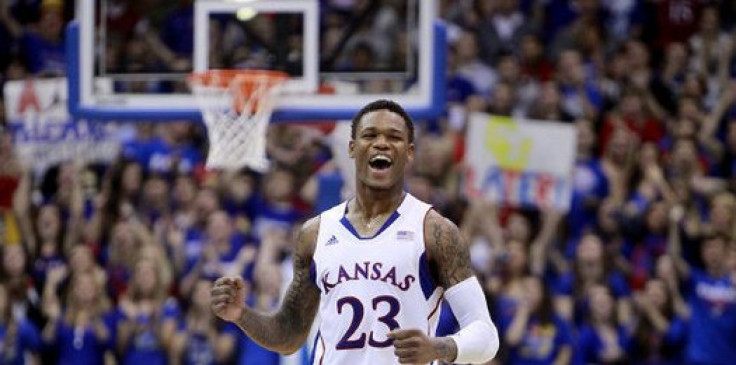 Since Nerlens Noel committed to Kentucky a year ago, many experts have considered him as the easy choice to be the top pick in the 2013 NBA Draft.
ESPN ranked Noel as their top recruit in 2012 and he proved the experts right through his fist three months in Lexington. He was one of the best centers in college basketball, averaging 10.5 points, 9.5 rebounds and 4.4 blocks per game.
In a game against Florida, however, Noel's season ended with a torn ACL. The injury left the door open for another player to have a chance of getting drafted No.1.
Ben McLemore is the biggest threat to Noel's spot atop the draft. As a redshirt freshman, McLemore's 15.9 points and 5.2 rebounds per game put him among the elite guards in the country. Some mock drafts have the lottery winner selecting McLemore, if it is a team that needs help in the backcourt.
Alex Len would have to really shine at the NBA combine in order to surpass Noel, but some experts actually think he's a better prospect. ESPN's Fran Fraschilla is one analyst that would take the Maryland product, instead. At 7'1, Len doubled his scoring average from his freshman to sophomore season.
It may not be realistic to think that Cody Zeller could go No.1, but he could go to several different spots on June 27. He was considered to be the top player in college basketball at the start of the season, but saw his stock drop in the NCAA Tournament. As teams step away from Indiana's loss to Syracuse, they might reconsider Zeller as a top five pick.
The NBA Draft Lottery, which is scheduled to be held on Tuesday, May 21, will go a long way in determining what players will be taken at the top of the first round. Below is a mock draft with projected lottery results.
1) Orlando Magic, C, Nerlens Noel, Kentucky
2) Charlotte Bobcats, SG, Ben McLemore, Kansas
3) Cleveland Cavaliers, SF, Otto Porter, Georgetown
4) Phoenix Suns, PF, Anthony Bennett, UNLV
5) New Orleans Pelicans, SF, Shabazz Muhammad, UCLA
6) Sacramento Kings, SG, Victor Oladipo, Indiana
7) Detroit Pistons, PG, Trey Burke, Michigan
8) Washington Wizards, C, Alex Len, Maryland
9) Minnesota Timberwolves, C, Cody Zeller, Indiana
10) Portland Trailblazers, C, Mason Plumlee, Duke
11) Philadelphia 76ers, C, Rudy Gobert, France
12) Oklahoma City Thunder (via Toronto Raptors), SG, C.J. McCollum, Lehigh
13) Dallas Mavericks, PG, Michael Carter-Williams, Syracuse
14) Utah Jazz, C, Kelly Olynyk, Gonzaga
© Copyright IBTimes 2023. All rights reserved.