NBA Trade Rumors: Heat Trading Joel Anthony After Greg Oden Signing?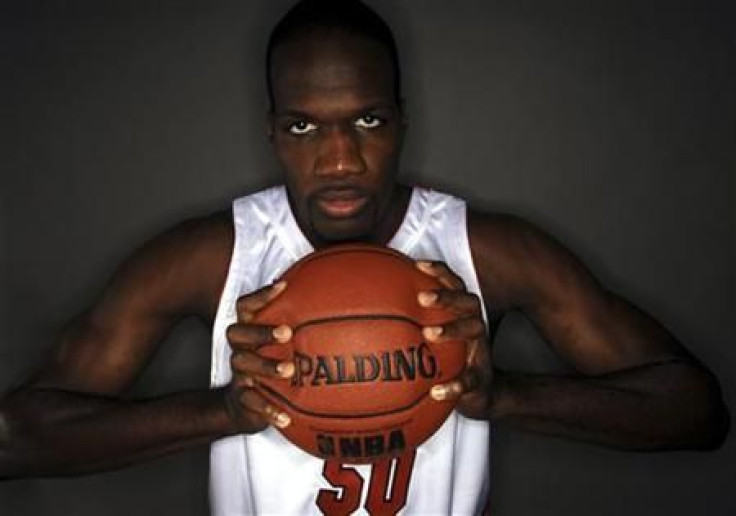 After much deliberation, the Miami Heat gained the elusive defensive-minded shot blocker they have desired for years when Greg Oden made the decision to sign with the defending back-to-back champions.
Miami came to terms on a two-year, relatively low-risk deal with the former No. 1 overall pick, who hasn't played since December 2009. Oden has undergone three micro-fractures and a handful of minor procedures since he entered the NBA in 2007. The former Ohio State star will reportedly earn $1 million this coming season, and has a player option of $1.1 million in the second year.
But the feel good air of Oden's return to the league may quickly dissipate. According to the Florida Sun-Sentinel, Oden's signing may signal the end of reserve big man Joel Anthony's time in South Beach. The report pointed to Miami's need to pare down salary with the new luxury tax system kicking in this year.
Anthony is coming off the worst statistical season of his six-year career, and still has two years and $7.6 million remaining on his deal, including a player option for the 2014-15 season. In 62 games, Anthony averaged 1.4 points, 1.9 rebounds and less than a block a contest. He was never expected to be a major contributor on offense, but rather help Chris Bosh with weakside defense and alter as many shots as possible.
Anthony would be the latest move to cut down on salary for team president Pat Riley. Small forward Mike Miller was the first casualty when Miami used the one-time amnesty provision to wipe away the $12.8 million owed to the sniper over the next two seasons. But Miami still has about $19 million luxury taxes to pay this season.
The 30-year-old Anthony has spent his entire NBA career with the Heat, and signed a five-year, $18.25 million contract extension in 2010. Oddly enough, Anthony went undrafted out of UNLV in 2007, when Oden went No. 1, and has proven far more durable.
A trade might be difficult to pull off for several reasons. Miami would be asking a trade partner to take on salary ahead of a potentially monstrous free-agent class in 2014 that could include Heat stars LeBron James, Dwyane Wade, and Bosh.
Teams would be reticent to deal with Miami in order to muck up any plans the two-time defending champs have of retaining four-time MVP James and Wade. The Heat already have the third-highest payroll in the league, with $79 million on the books for next season, and might find it difficult to convince their trio of stars to sign a discount deal for a second time.
The Heat have long sought a center to anchor their frontline and to give Bosh more opportunities at his more natural power forward position. Chris Andersen provided lots of relief during the second half of the season and in the playoffs, but Oden has much more upside on offense.
Oden battled depression and an alcohol problem during his numerous rehab stints, but has reportedly looked good in workouts. His injury problems began less than a month after the Portland Trail Blazers selected him in 2007, just before now three-time scoring champion and perennial All-Star Kevin Durant.
Oden told Grantland that he chose the Heat because of the opportunity to play with James for a championship, and to work back into the league slowly. Miami doesn't need Oden to win in the regular season, but his seven-foot frame could prove invaluable in the playoffs when teams focus on more of a grinding half-court offense.
© Copyright IBTimes 2023. All rights reserved.