NBA Trade Rumors: Houston Rockets And Boston Celtics Discussing Major Deal?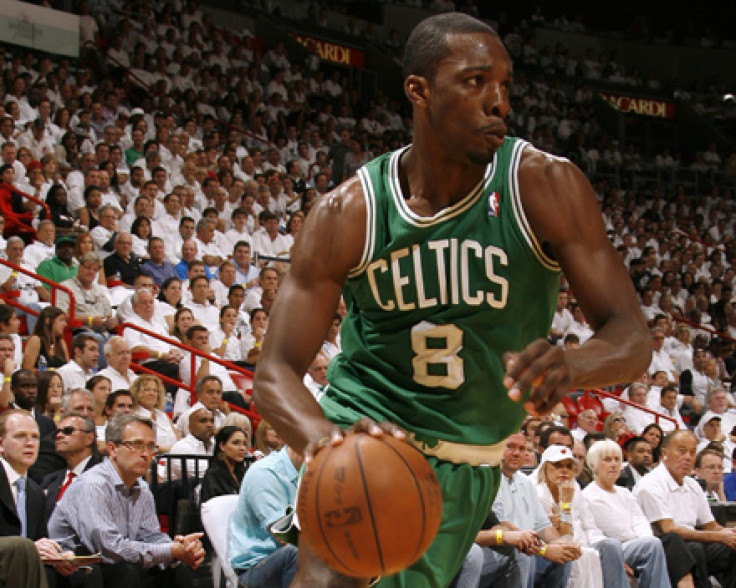 The Boston Celtics have been as active as any team in the 2013-2014 NBA season. With the trade deadline less than a month away, the organization is expected make even more moves in the coming weeks.
According to Sam Smith of nba.com, Boston is looking to deal Jeff Green. Rivals executives say that the Celtics want to trade the forward, who are likely attach Gerald Wallace's contract in a package deal. Wallace, who had previously expressed concern about playing for team in rebuilding mode, is set to make more than $20 million over the next two years. He is only averaging 4.3 points per game.
It won't be easy for the Celtics to convince another team to acquire Wallace. However, Smith writes that they might be able to work out a deal with a team that is looking to add a stretch four. Green is averaging 15.7 points and five rebounds per game, and could play well alongside a top center. One such team that fits that criterion is the Houston Rockets.
While the Celtics are trying to trade Green, the Rockets have been looking to trade Omer Asik for almost the whole season. The center asked to be dealt after the Rockets signed Dwight Howard, making Asik the backup. The organization tried to trade him in December, but decided to hold onto him until a deal more to their liking came along. He has also been inactive due to a knee injury.
Towards the end of 2013, Boston was considered one of the favorites to land Asik. They are reportedly interested in adding an elite defensive center to pair with Rajon Rondo. The veteran point guard recently returned from a torn ACL that he suffered last year, and while he's been at the center of many trade rumors, new reports say the team is looking to hold on to him.
Unlike the Celtics, the Rockets expect to make a run towards the NBA Finals this season. the Rockets currently sit at fifth in the Western Conference. They are five games behind the San Antonio Spurs for the No.1 seed. As a disgruntled backup, Asik hasn't been much of a contributor. Last year, he averaged 10.1 points and 11.7 rebounds per game. This season, those numbers have dropped dramatically, as he's averaging 4.4 points and 6.8 boards.
Boston may not have much of a chance to go far in the playoffs, but they can make the postseason because of the weak Eastern Conference. Still, the Celtics aren't afraid to trade any of their top players. In recent weeks, the team has traded Courtney Lee, Jordan Crawford and MarShon Brooks.
Through 43 games the Celtics are 14-29. They're four games out of a playoff spot.
© Copyright IBTimes 2023. All rights reserved.