NCT Dream's 'ISTJ' Beats BTS' 'MOTS 7' With 3.6 Million Copies Sold On First Week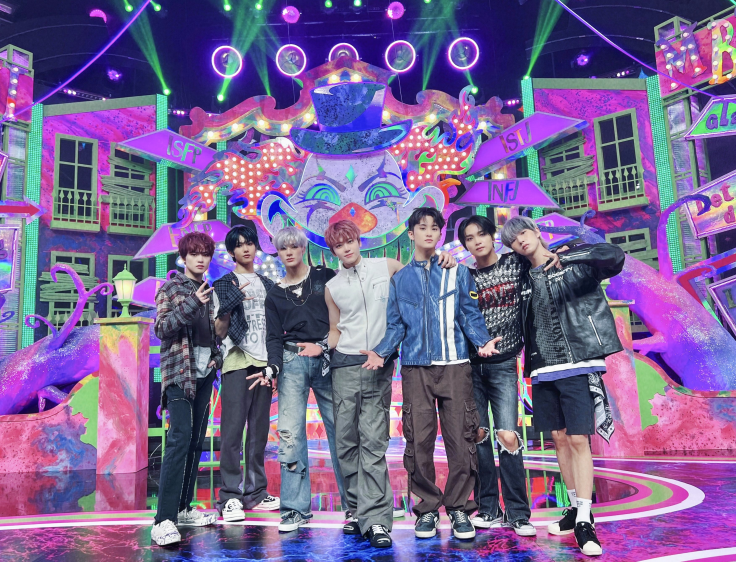 KEY POINTS
NCT Dream's "ISTJ" sold over 3.6 million album copies in seven days
"ISTJ" currently holds the record for the third-highest first-week sales of 2023
"ISTJ" bested BTS' "Map of The Soul: 7," "Proof" and "BE"
NCT Dream has achieved another historic milestone in its career, beating its personal record for first-week sales with "ISTJ" and surpassing one of the biggest K-pop groups in the world: BTS.
Mark, Jaemin, Haechan, Renjun, Jeno, Jisung and Chenle dropped their third studio album earlier this month, and it's already breaking records on South Korea's Hanteo chart. "ISTJ" currently has the third-highest record for first-week sales on the chart, selling out 3,652,897 total copies, according to the Twitter account @koreansales_twt.
The album beats NCT Dream's personal record of 1,591,021 with the special mini album "Candy," released in December 2022. However, it is bested by the recent K-pop releases, including Stray Kids' "5-Star," with over 4.6 million copies sold in the first week, and SEVENTEEN's "FML," with 4.5 million copies.
Interestingly, "ISTJ" surpassed several albums released by the internationally acclaimed group BTS over the past years. It beat out 2020's "Map of The Soul: 7," which sold 3.3 million copies, and "BE," with about 2.2 million copies sold, as well as 2022's "Proof," which sold over 2.7 million copies, per an official list obtained by Allkpop.
Before the full-length album's release, it also accumulated a jaw-dropping number of pre-orders, totaling 4.1 million. It marked NCT Dream's highest number of stock pre-orders in its career — since debuting under SM Entertainment in 2016 — and became the third-highest sock pre-order of any album on the Hanteo chart.
NCT Dream recently became the only K-pop act to surpass 1 million sales with three different albums in 2022 and the third artist to have five million-seller albums overall, next to BTS and SEVENTEEN, respectively. As of late, "ISTJ" is considered its sixth million-seller album.
Fans — known as NCTzen — took to social media to congratulate and praise NCT Dream for the historic feat, claiming that it was "well-deserved."
"SLAY. Congrats [NCT Dream] !!! So proud of you," one user wrote.
Another commented, "Icons of growth indeed."
"Look how big they are [now]," a third user said.
"Congratulations 7dream! Well deserved," a fourth user added.
Released on Monday, "ISTJ" features a total of nine songs: "Starry Night," "Pretzel," "Yogurt Shake," "SOS," "Poison," "ISTJ," "Broken Melodies, "Blue Wave" and "Skateboard."
Check out the official music video of the album's main track, "ISTJ," below.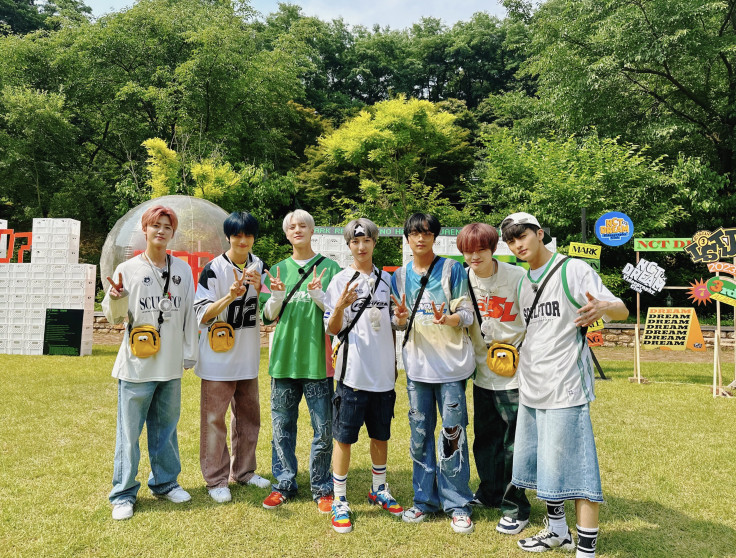 © Copyright IBTimes 2023. All rights reserved.