NCT's 'Baggy Jeans' Added To Korea's CSAT Banned Songs For Being So Addictive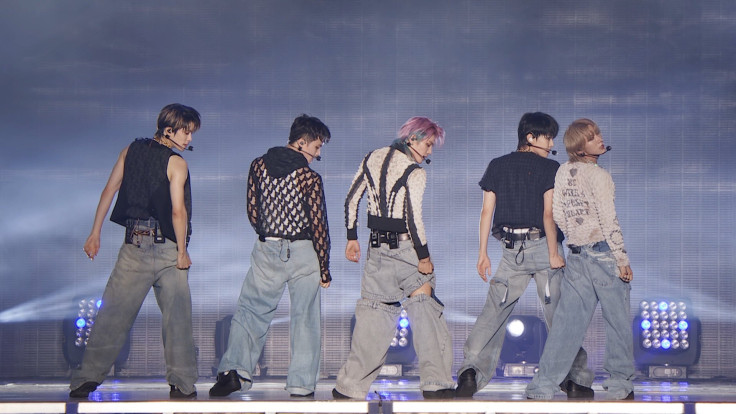 KEY POINTS
NCT recently dropped its fourth full-length album, "Golden Age"
Its main track, "Baggy Jeans," has made rounds on TikTok
Due to its "addictive" quality, it is banned during South Korea's CSAT
NCT recently released a banger comeback track with an addictive quality that gets stuck in everyone's head all day. Interestingly, the song is now banned among students taking one of South Korea's most important exams.
Taeyoung, Doyoung, Ten, Jaehyun, Mark Lee, Taeil, Johnny, Yuta, Kun, WinWin, Jungwoo, Xiaojun, Hendery, Renjun, Jeno, Haechan Jaemin, YangYang, Chenle and Jisung returned under the sub-unit NCT U with the fourth full-length album, titled "Golden Age," for the first time in two years.
Released on Aug. 28, its title track "Baggy Jeans" has since been circulating on social media, most notably on TikTok where several users and K-Pop idols have jumped in to use it in their videos and participate in a pun challenge inspired by the hit Netflix K-drama "Twenty-Five, Twenty One's" character, Baek Yi-jin. As of late, it has been used in about 12,200 videos.
Thanks to its catchy beat and swagger style, the record has become one of the most unforgettable tracks to the point where it is named the country's new College Scholastic Ability Test's — best known as the CSAT — banned song, according to @kchartmaster on Twitter. Local media outlets have also reported on the possibility of its restriction due to the "addictive" beat.
CSAT is considered the most important exam in South Korea, in which some students prepare for almost their entire lives. The results of the exam will determine where they could get into college or university; hence, some can't afford any distractions. The exam lasts about 9 hours and is divided into 5 parts: Korean, Mathematics, English, the History of Korea, Social/Science/Career Exploration and the second language. It is also held only once per year.
Over the past years, several K-Pop songs have also been banned during the CSAT period. Per Koreaboo, the tracks on the list include SHINee's "Ring Ding Dong," BTS' "Go Go," Red Velvet's "Dumb Dumb" and "Zimzalabim," BLACKPINK's "DDU-DU DDU-DU," MOMOLAND's "BBoom BBoom," Super Junior's "Sorry Sorry, SF9's "O Sole Mio," T-ARA's "Bo Peep Bo Peep" and SS501's "U R Man."
"Baggy Jeans" is now the newest addition to the list. Despite it being "banned," NCT has successfully made a comeback since it last released "Universe" in 2021.
"Golden Age" made it to the top of major domestic music charts such as the Circle Chart, Hanteo Chart and Hot Tracks. It also ranked first on iTunes worldwide music chart, No. 1 on Kugou Music's digital album sales charts and No. 1 out of 100 on Japan's Line Music real-time album chart.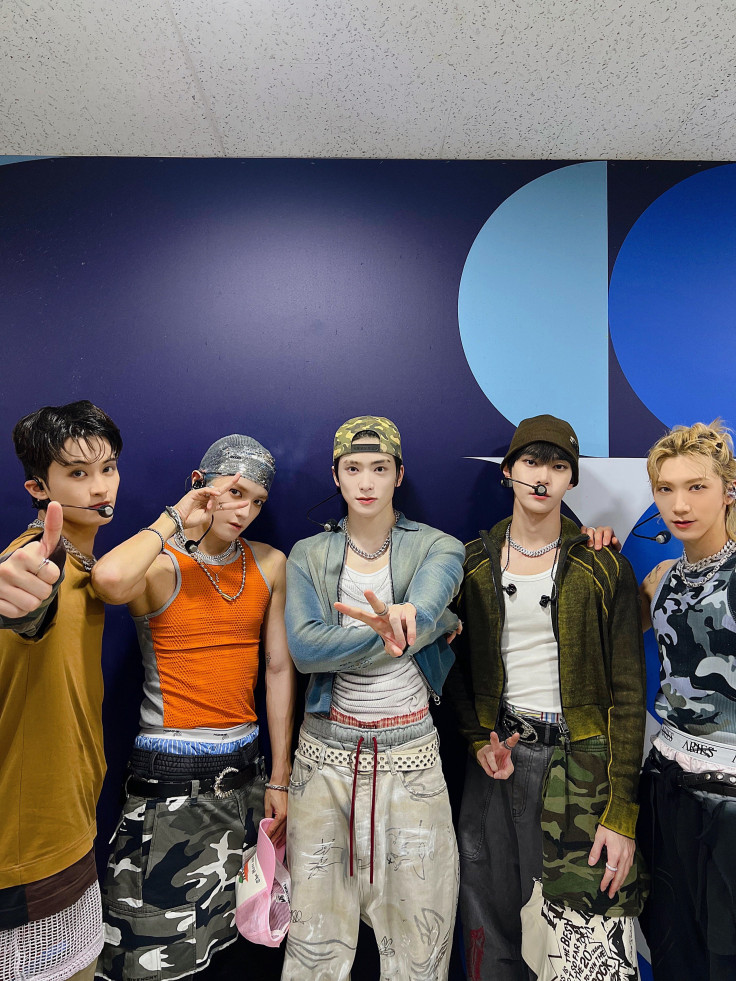 © Copyright IBTimes 2023. All rights reserved.