Nearly 100 Migrants With 'Visible Injuries' Found On Greece-Turkey Border; UN Seeks Investigation
KEY POINTS
92 migrant men were found close to Evros river near Greece-Turkey border
Both nations have traded blame over the situation
There has been a 150% spike this year in migrants entering Greece from Turkey
A devastating discovery involving migrants near the Greece-Turkey border has shocked the world. Greek authorities rescued 92 male migrants who were found naked, some with "visible injuries," along the country's northern border with Turkey over the weekend.
The men were found close to the Evros river Friday, the Greek police said in a statement the following day.
An official investigation was carried out by the police and EU border agency Frontex. The migrants allegedly started their journey from Turkey and crossed the river in rubber dinghies to enter Greek territory, Reuters reported.
The United Nations Refugee Agency (UNHCR) have condemned the incident after upsetting photos emerged.
"UNHCR is deeply distressed by the shocking reports and images of 92 people, who were reported to have been found at the Greek-Turkish land border, stripped of their clothes," the agency tweeted.
While the agency called for a full investigation into the "degrading treatment" of the migrants, Greece and Turkey traded blame over the mistreatment of the migrants.
Greek Migration Minister Notis Mitarachi shared a blurred image of the naked migrants, some crouching to cover their genitals, on Twitter.
"Türkiye's behavior toward 92 migrants whom we rescued at the borders today,is a shame for civilisation. We expect Ankara to investigate the incident and protect at last, its borders with the EU," he wrote.
International Business Times couldn't independently verify the circumstances under which the photo was taken.
A day after Mitarachi's statement, Turkey's Minister of Foreign Affairs, Mevlüt Çavuşoğlu, accused Greece of being "shameless and reckless," adding that it "is known that it violates International Law and slanders Turkey."
Çavuşoğlu further blamed Frontex for being complicit with Greece. The agency had immediately notified its fundamental rights office about a "potential violation" following an investigation into the migrants' issue.
Greece has seen a 150% spike in migrants crossing into their territory from Turkey compared to last year. Leaders of both nations are set to face key elections in mid-2023, leading to renewed tensions between the NATO allies.
Tommy Olsen, the head of Norway-based nonprofit Aegean Boat Report, said innocent migrants are being used as pawns while leaders of these countries fish for votes, reported VOA News.
At least 18 migrants, mostly women, trying to cross from Turkey to Greece died after their boat sank in October.
"To put out these boats out in such weather... it is amazing they even thought of it. And that shows how little human traffickers care about human lives. They just care about the money," Olsen said.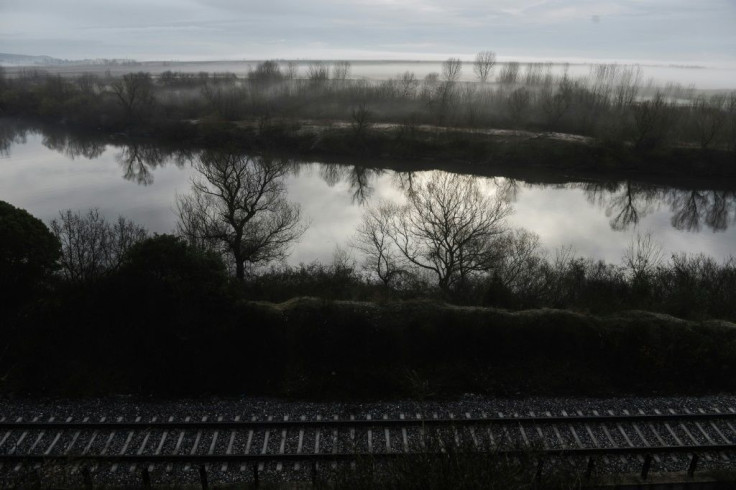 © Copyright IBTimes 2023. All rights reserved.