'Neither Bold Nor Inspiring:' Pro-Sanders Group Excoriates Biden In Campaign To Oppose President's Reelection
KEY POINTS
RootsAction said Biden's moderate policies could not address pressing matters
The group will launch its #DontRunJoe campaign on Nov. 9
Recent polls suggest approval for Biden's leadership continues to decline
A pro-Bernie Sanders group that will launch a campaign to force Joe Biden from making a reelection bid in 2024, has bluntly characterized his performance in the high office so far as "neither bold nor inspiring," amid polls that indicate the president's support among Democratic voters is at an all-time low.
RootsAction, which had supported the presidential bid of Sen. Bernie Sanders, I-Vt., in 2016 and 2020, said Monday it will launch the campaign in November. The campaign was announced on the heels of a poll that indicated more than 60% of Democrats prefer a different presidential candidate other than Biden in the next election.
In a press release, RootsAction said "President Biden has been neither bold nor inspiring" at a time when "the stakes could not be higher." The group noted that the goal is to prevent Republicans from taking over the White House in 2024. "The threat of a neofascist GOP has become all too obvious. Bold and inspiring leadership from the Oval Office will be essential."
The group went on to explain that "moderate" policies fell short of addressing urgent concerns such as "the climate emergency, voting rights, student debt, health care, corporate price-gouging, and bloated military spending in tandem with anemic diplomacy." The group said it will launch the #DontRunJoe campaign nationally on November 9, just a day after this year's midterm elections.
Finally, the group warned that if Biden seeks re-nomination for the 2024 presidential elections, "he will have a fight on his hands." Roots Action also included a list of media articles presenting reasons why Biden should not run again for president in two years.
Founded in 2011, RootsAction supported Sanders twice in his 2016 and 2020 presidential bids. The group also supported Biden in 2020, but it has since questioned his supposed moderate policies and responses to current issues. RootsAction also worked with another organization in launching the Impeach Donald Trump Now campaign.
News of the latest effort to urge Biden not to seek reelection came hours after a New York Times-Sienna College poll was published. The said poll asked Democrats if they would prefer a different nominee in the presidential elections in 2024 other than Biden. At least 64% of Democrat voters said they prefer a different candidate, while 26% opted for Biden still.
A recent Reuters/Ipsos opinion poll also suggested that the public approval rating of Biden dipped to 36%. Reuters noted that Biden's approval rating has consistently stayed below 50% for the past 10 months. With the latest approval figures, Biden is getting close to former President Donald Trump's all-time approval rating low of 33% in December 2017.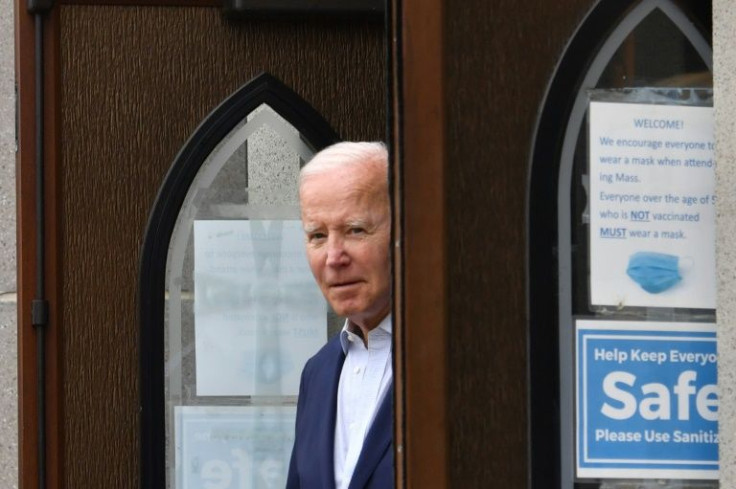 © Copyright IBTimes 2022. All rights reserved.
FOLLOW MORE IBT NEWS ON THE BELOW CHANNELS