Is 'Net Neutrality' Dead? FCC Rules Could Let Service Providers Charge For Internet 'Fast Lanes'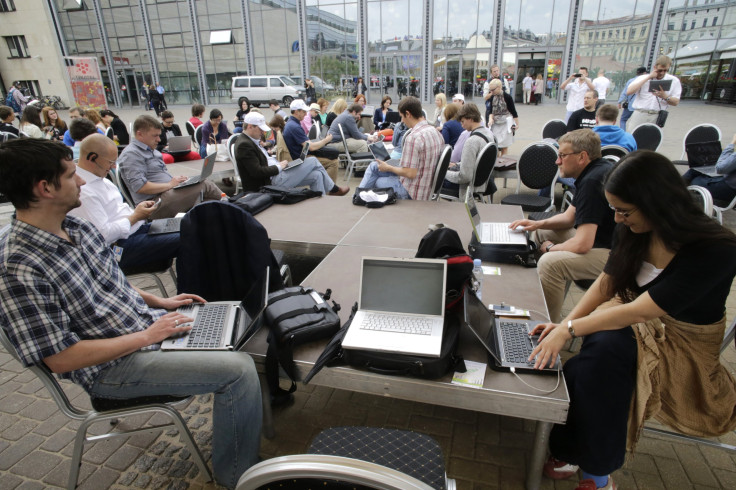 The Federal Communications Commission could propose new rules that would effectively kill "Net neutrality," the idea that all Internet data should be treated equally.
The Wall Street Journal reported Wednesday that the rules would let Internet service providers like Comcast and Verizon charge content providers for a "fast lane" to deliver data to consumers. For example, a company like Netflix could pay Comcast to have its videos stream in high-definition.
Opponents argue that those fees would only get passed along to consumers, explaining that the rules favor large companies and stifle innovation by making it too expensive for new companies to reach consumers. Bloggers, startups and nonprofits will get stuck in traffic while companies pay for an express lane to the public.
FCC Chairman Tom Wheeler said the initial report on the rules was "flat-out wrong," and that new FCC regulations would actually protect Net neutrality.
"The same rules will apply to all Internet content," Wheeler said. "As with the original open Internet rules, and consistent with the court's decision, behavior that harms consumers or competition will not be permitted."
Yet other sources have confirmed that the new rules mark a complete reversal in policy from the FCC and the Obama administration.
On the campaign trail in 2007, Barack Obama promised he would make Net neutrality the law of the land if elected president.
"I am strong supporter of Net neutrality," Obama said then. "What you've been seeing is some lobbying that says that the servers and the various portals through which you're getting information over the Internet should be able to be gatekeepers and to charge different rates to different Web sites. …. And that I think destroys one of the best things about the Internet, which is that there is this incredible equality there."
The FCC has on two occasions introduced rules designed to protect an "open Internet." Each time, the regulator was taken to federal court by ISPs, which argue that the Internet is not a utility and cannot be regulated like one.
The rules were most recently struck down by a federal appeals court in December, and Wheeler, who worked a lobbyist for the cable and wireless industry before Obama made him FCC chairman, warned that this decision would force the FCC to loosen its definition of an open Internet.
According to the Wall Street Journal, the proposed rules would require an ISP to disclose how it treats all Internet traffic and how much it charges for premium connections.
An ISP would also have to disclose whether or not they favor affiliate companies. This would notably affect the giant Comcast, which owns NBC Universal and is trying to merge with Time Warner Cable.
The FCC will release its proposed new rules to the public on May 15, and the issue is likely to come to a vote by the end of the year.
© Copyright IBTimes 2023. All rights reserved.