Netflix Cancels Idris Elba's 'Turn Up Charlie' Comedy Series After One Season
KEY POINTS
Neflix canceled Idris Elba's "Turn Up Charlie" after one season
Idris Elba announced that he tested positive for coronavirus
Justin Trudeau's wife Sophie, who had tested positive for coronavirus, and Elba were photographed together at an event
Idris Elba's "Turn Up Charlie" Netflix series is not getting a second season.
Netflix announced that it is not renewing Elba's comedy series for another season. The streaming giant is done with the show, but it is still looking forward to working with Elba.
"'Turn Up Charlie' will not return for a second season," Netflix said in a statement, TV Line reported.
"We're especially grateful to star and executive producer Idris Elba, who turned his passion for DJing into a witty, heartwarming comedy series. We're also thankful to executive producers Gary Reich and Tristram Shapeero and co-executive producers Martin Joyce and Ana Garanito, along with the dedicated cast and crew, for bringing this story to life on Netflix. We look forward to continuing our relationship with Idris on future projects."
Elba's "Turn Up Charlie" aired with eight episode for its first season in March 2019. It follows the story of Charlie, a bachelor and struggling DJ, who became a "nanny" for his childhood best friend's daughter, who has since become more successful than him.
The comedy series got a "C-" from TV Line. Dave Nemetz said it was "too thinly drawn and corny to be a worthy showcase" for Elba's comedic talents.
"Turn Up Charlie" has joined several shows that Netflix didn't renew after one season. Other shows that were scrapped after having a freshman run include "AJ and the Queen," "V Wars," "Messiah" and "Spinning Out."
Meanwhile, Elba announced in March that he tested positive for coronavirus. The "Lucifer" star announced it on Twitter. According to him, he immediately had himself tested after realizing that he was exposed to someone who also tested positive for COVID-19.
He encouraged everyone to follow social distancing and wash their hands often because there are people who don't show symptoms and can spread the virus.
"We've told our families, they are very supportive. We've told our colleagues. Transparency is probably the best thing for this right now. If you are feeling ill or you feel like you should be tested or you've been exposed, then do something about it," he said.
It was later learned that Elba attended an event where Justin Trudeau's wife Sophie was also present. Elba and Sophie were photographed together in March at the SSE Arena in Wembley for We Day UK charity. Prior to Elba's announcement, Sophie confirmed that she got the virus.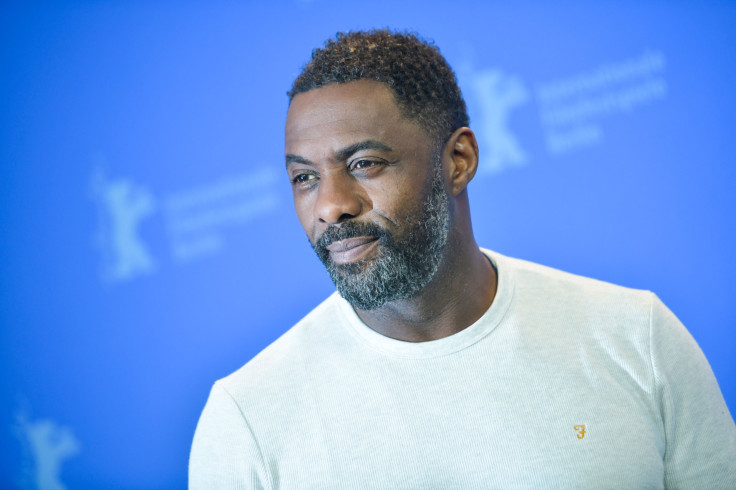 © Copyright IBTimes 2023. All rights reserved.