Netflix Releases '6 Underground' Poster To Immediate Backlash And Criticism
There's no denying that Michael Bay adores his action-packed adventures and explosive pictures. With his new Netflix original feature, "6 Underground," Bay takes his adorations to the next level, though some fans may not be buying into it this time.
As evidenced by Vice, many are already at odds with Netflix's recently released poster for its upcoming joint project with the acclaimed "Transformers" director. Slashfilm went ahead and deemed the poster the worst iteration ever conceived, while others have simply likened it to the very epitome of Bay's aesthetic.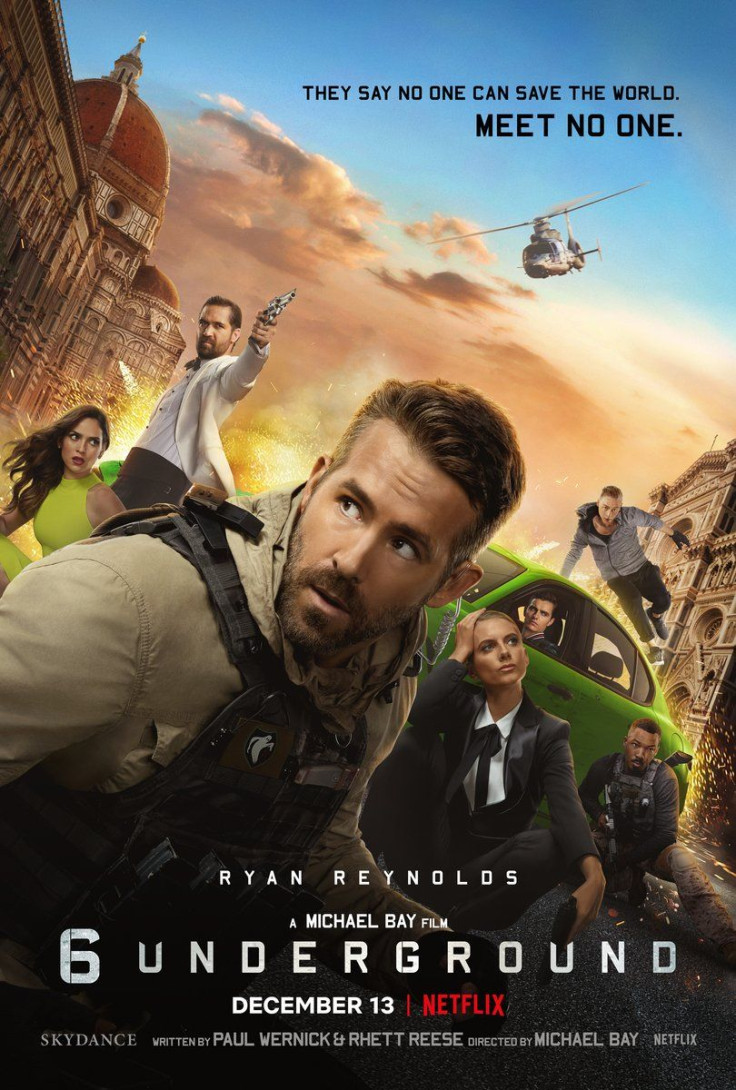 Explosions, fast cars, guns, and an assortment of Hollywood talent crammed into one gaudy image, the "6 Underground" movie poster breeds animosity. Detailed investigators have dove deep into the image to unlock its supposed inconsistencies, which include the featured vehicle's front end extended well-beyond its limit. Others have simply slammed the "heavily-Photoshopped" car that's seemingly barreling toward Ryan Reynolds and co. with Vice writing, "the basic physics of the entire scene make no conceivable sense."
"They say no one can save the world," read the movie poster's tagline, "MEET NO ONE." This, as many have also pointed out, does not explain what "6 Underground" is about. On top of this, given the film's numerical title, it seems rather odd that the poster carries seven individuals.
Starring Reynolds, the movie follows a group of vigilantes who fake their deaths in order to simultaneously relinquish their past sins, as well as bring down the criminal forces that plague their society. The "6 Underground" cast also includes Dave, Franco, Mélanie Laurent, Manuel Garcia-Rulfo, Ben Hardy, Corey Hawkins, and many more.
And while Reynolds, who's also starring in another upcoming action flick called "Free Guy," has been promoting the "6 Underground" release date on Twitter, based on the public's reaction to the poster, it still may not be enough to help drag the Netflix original out of its seemingly impending doom.
"6 Underground" explodes onto Netflix on Dec 13.
© Copyright IBTimes 2023. All rights reserved.