Netherlands Weed Pass Upheld; Coffee Shop Owners To Fight Pot Ban On Tourists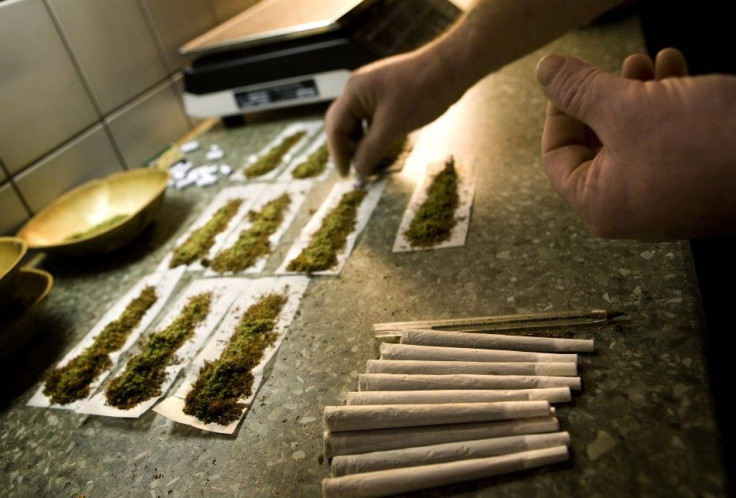 A judge in the Netherlands has upheld the government's plan to introduce a weed pass to prevent foreign tourists from purchasing marijuana in Dutch coffee shops. The ruling Friday could put an end to decades of pot tourism for which Amsterdam and the greater nation became universally known.
The creation of a weed pass would prevent all foreigners from purchasing marijuana and turn coffee shops into private clubs with membership only open to Dutch residents. Friday's decision came after a collection of coffee shop owners challenged the government plan, which was launched after several southern border cities complained of increasing levels of drug-related crime.
The government will roll out the pot ban across the Netherlands this year in several stages, with three southern provinces to begin enforcing the law May 1.
Creating Members-Only Clubs
There are roughly 700 coffee shops in the Netherlands that sell soft drugs. The cultivation and distribution of drugs at these shops has never been legal, though the act was decriminalized decades ago.
Under the new law, every coffee shop would become a members-only club restricted to Dutch residents over the age of 18. Each shop could register as many as 2,000 members who would then be allowed to buy marijuana or hashish.
Supporters of the move hope the ban will stop an estimated 3.9 million French, German, and Belgian buyers who drive across the Dutch border annually to purchase marijuana.
Many residents in the southern provinces where drug tourism is most common have hailed the change, however most in Amsterdam have denounced it, saying it would severely hurt the nation's tourism industry. The famed coffee shops have long been a draw card for travelers, particularly in Amsterdam.
Coffee shop owners say the plan violates privacy laws, since it will require them to store vital information about their customers. They further argue that banning foreign tourists will create a potentially dangerous black market -- the very reason tolerance policies were introduced three decades ago.
Some southern cities that were initially for the ban begun lobbying against it after academics predicted it would result in street dealers taking over the marijuana trade.
The Legal Battle Continues
A lawyer for the coffee shop owners said Friday that he would immediately lodge an appeal.
It is going to cost me 90% of my turnover, Michael Veling, spokesman for the Dutch Cannabis Retailers Association, told the BBC. That is a very good reason for anyone to oppose any plan. Second, it puts our customers in a very difficult spot, because why do you have to register to buy a substance that is still illegal?
If the owners lose their case, they plan to take it to the European Court of Human Rights, arguing that the Dutch should not be allowed to discriminate against people based on where they live.
The Dutch government -- whose push for a stricter drugs policy is led by the Christian Democrats party -- has clamped down on the sale of soft drugs since 2007. Last October, government officials banned what they considered to be highly potent forms of cannabis -- known as skunk -- placing these in the same category as hard drugs like cocaine and heroin.
The ruling forced shop owners to remove the reclassified drugs from their shelves.
A Blow To Amsterdam's Tourism Industry
Amsterdam has 223 coffee shops that are visited by about 1 million tourists annually. Tourism officials worry that the new law could have a devastating effect on the city.
The Dutch government has decided upon this for the whole of the Netherlands. Amsterdam doesn't want it, Machteld Ligtvoet, spokeswoman for the Amsterdam Tourism & Convention Board, said last summer when the debate heated up.
Coffee shops are not actively promoted by our organization and are not used in order to attract tourists, Ligtvoet added. However, the mere idea that one can buy and use soft drugs here is an attractive aspect of Amsterdam and its famous spirit of freedom.
The city of Amsterdam argues that nearly a quarter of the tourists who visit smoke pot and typically stay several nights and contribute to the economy without causing problems.
They hope the upcoming ban will fade into a green haze.
© Copyright IBTimes 2023. All rights reserved.