Neurologist Convicted Of Sexual Assault, Abuse Of Patients Found Dead In New York Jail
KEY POINTS
Police believe Ricardo Cruciani's death was a suspected suicide
A New York City jury found Cruciani guilty on a dozen criminal counts in June
Six patients testified against the neurologist during the trial
A neurologist found guilty of raping, torturing and sexually assaulting six of his patients has been found dead under suspicious circumstances at a jail in Rikers Island, New York. Police believe it to be a case of suicide.
Ricardo Cruciani was found unresponsive with cardiac arrest at Rikers Island Prison complex early morning Monday. Emergency medical personnel rushed to the jail but he was pronounced dead at the scene, according to the New York City Department of Correction.
Police are investigating the exact reason for his death, CNN reported.
The 68-year-old neurologist was convicted of sexually assaulting several of his patients and overprescribing strong painkillers to maintain his control in July. Cruciani was being detained at the Rikers Island jail until his sentencing, which was scheduled for September.
His death is the latest in a series of fatalities at Rikers, a jail infamous for violence and harsh conditions, and at least the 11th at a New York City Department of Correction (DOC) facility this year, CNN noted.
"Typically, when an inmate enters our custody for the first time, facing a major high profile offense, they are put under suicide watch, which needs an additional officer to observe that person," Benny Boscio, president of Correction Officers' Benevolent Association (COBA), said in a statement to New York Post.
He asserted that Cruciani was not on suicide watch when he was at the facility. This tragedy, which was undoubtedly the result of poor management, was not the fault of our police, Boscio added.
It wasn't immediately clear whether Cruciani was in a general population dormitory. Neither the DOC nor Correctional Health Services, who determine whether an offender should be put on suicide watch, was available for comment.
The doctor, who was supposed to assist his patients, instead took advantage of their clinical conditions, grabbed and forcibly kissed his victims before using his psychiatric expertise to control them.
Attorney Jeffrey Fritz, whose firm represents 30 women who had accused Cruciani of abuse, said his clients felt they were "cheated" out of further justice by the neurologist's apparent suicide, NBC News reported.
"It is a sad day for all of his victims who will never get to have finality and never have the chance to address the defendant to tell him directly how his crimes greatly impacted their lives," said Hillary Tullin, who testified that the doctor had assaulted her for several years.
Cruciani was referred to as "evil in a white coat" and a "small, devious man who could have used his extremely brilliant abilities for good instead of bad" by Assistant District Attorney Shannon Lucey in her testimony to a New York City jury. He was found guilty on 12 counts, including allegations of sexual assault, sexual abuse and rape, following a month-long trial that covered victim testimonies, according to the Manhattan District Attorney.
If you have thoughts of suicide, confidential help is available for free at the National Suicide Prevention Lifeline. Call 1-800-273-8255. The line is available 24 hours, every day.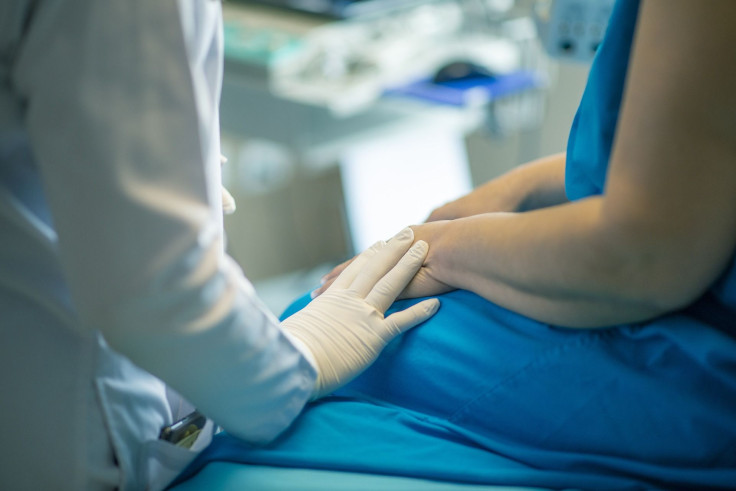 © Copyright IBTimes 2023. All rights reserved.