New Angelina Jolie Movie To Drop On Disney Plus This August
KEY POINTS
This August, Disney's "The One and Only Ivan" will be coming straight to its streaming platform, Disney Plus
The live-action remake of the Katherine Applegate's book of the same name features a star-studded voice cast including Angelina Jolie and Sam Rockwell, among many others
Jolie will be lending her voice to an elephant named Stella who becomes an unexpected mother-figure to an abused baby elephant named Ruby
Disney has announced that the new movie featuring Angelina Jolie and Sam Rockwell will be available for streaming via Disney Plus in just a couple of months.
Slated for release on Aug. 21, Disney film "The One and Only Ivan" was adapted from Katherine Applegate's bestselling book with the same title. The animal adventure movie follows a silverback gorilla named Ivan (voiced by Rockwell), who tries to hatch an escape plan with an elephant named Stella (voiced by Jolie). The latter becomes a mother-figure to an abused baby elephant named Ruby (Brooklynn Prince).
Disney's new film is directed by "Me Before You's" Thea Sharrock and will solely focus on the heartwarming journey of the three main protagonists. Based on the film plot, the titular gorilla, Ivan, barely remembers his time in the jungle before he was held captive. He tries to recollect his past with the help of elephant Stella, which follows after Ruby, a baby elephant, gets separated from her family and wound up in the menagerie at the Exit 8 Big Top Mall and Video Arcade.
"The world has changed in a heartbeat. People all over the globe have shared important, life-changing experiences in ways we have not seen for a century," director Thea Sharrock told Digital Spy.
"In response to this, I am so happy that we can share Katherine Applegate's delightful and original story, 'The One and Only Ivan' with the world this August on Disney+, bringing some joy through this unique movie of true friendship, inspired by a true story," she continued.
Meanwhile, Jolie and Rockwell are just two of the movie's star-studded cast list. Along with the two and Prince, the voice case also include Chaka Khan as Henrietta the chicken, Helen Mirren as Snickers the poodle, Danny DeVito as Bob the dog, Bryan Cranston as Mack, the owner of the Big Top Mall, Ron Funches as Murphy the rabbit, Phillipa Soo as Thelma the parrot and Mike White as Frankie the seal.
Originally set for a theatrical release, "The One and Only Ivan" will be coming straight to Disney Plus.
Other recently debuted releases in the streaming service include Kenneth Branagh's live-action sci-fi fantasy "Artemis Fowl," which was launched on Friday (June 12).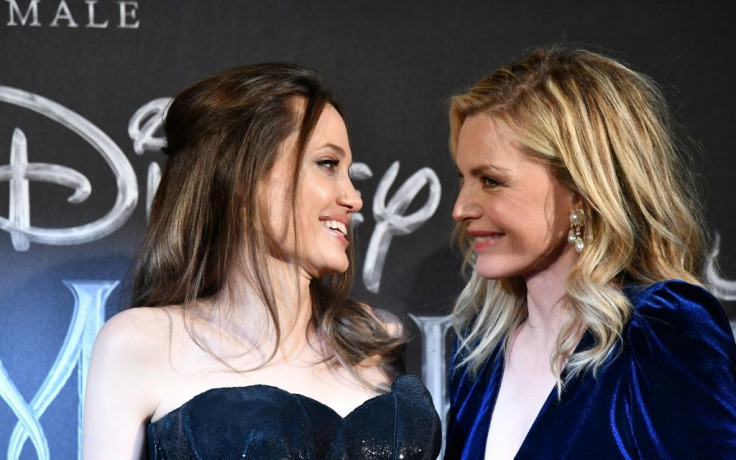 © Copyright IBTimes 2023. All rights reserved.