New Catholic Ad Campaign Targets Brooklyn Hipsters For Christmas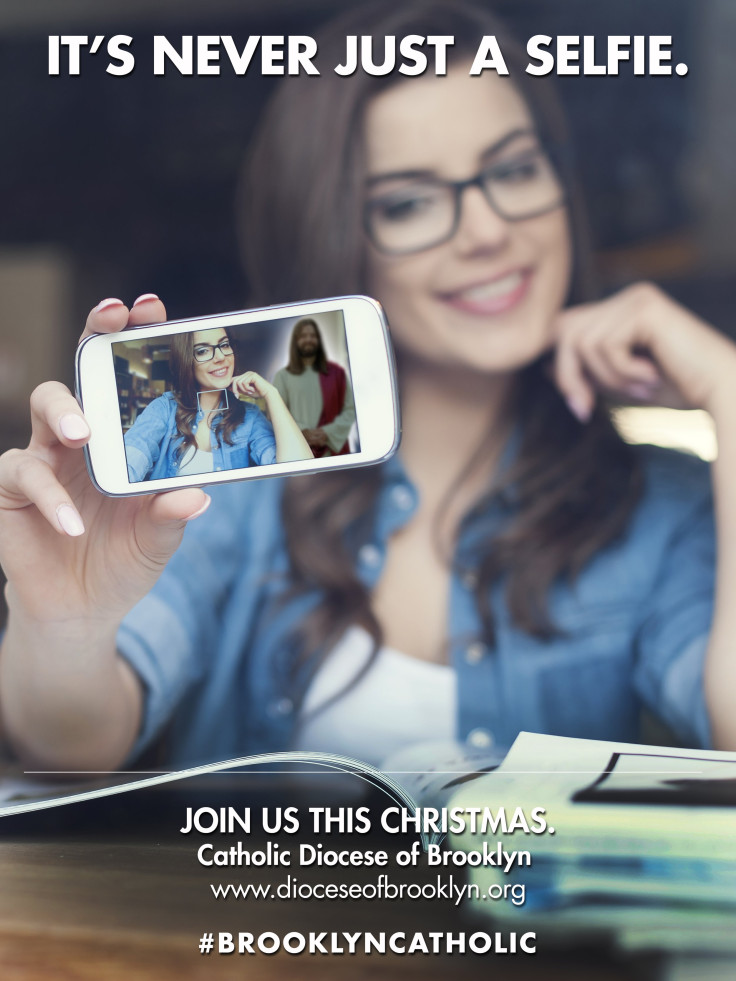 Brooklyn may be known as home to a lot of hipsters, but the borough's Catholic churches are seeing a decline in attendance. To combat this, ahead of Christmas, the Catholic Diocese of Brooklyn launched a new ad campaign Tuesday aimed at bringing more young people to their pews.
"These creative ads are our response to Pope Francis' call for a Church of mercy and hope, 'where everyone is welcomed, loved and forgiven,' " the Most Rev. Nicholas DiMarzio, Bishop of Brooklyn, said in a statement.
The print and radio ads play on the popularity of social media and come with slogans like "Everyone's on the list" and "Party like it's 1 AD." Another poster shows a woman taking a selfie with an image of Jesus Christ in the background. The caption reads, "It's never just a selfie."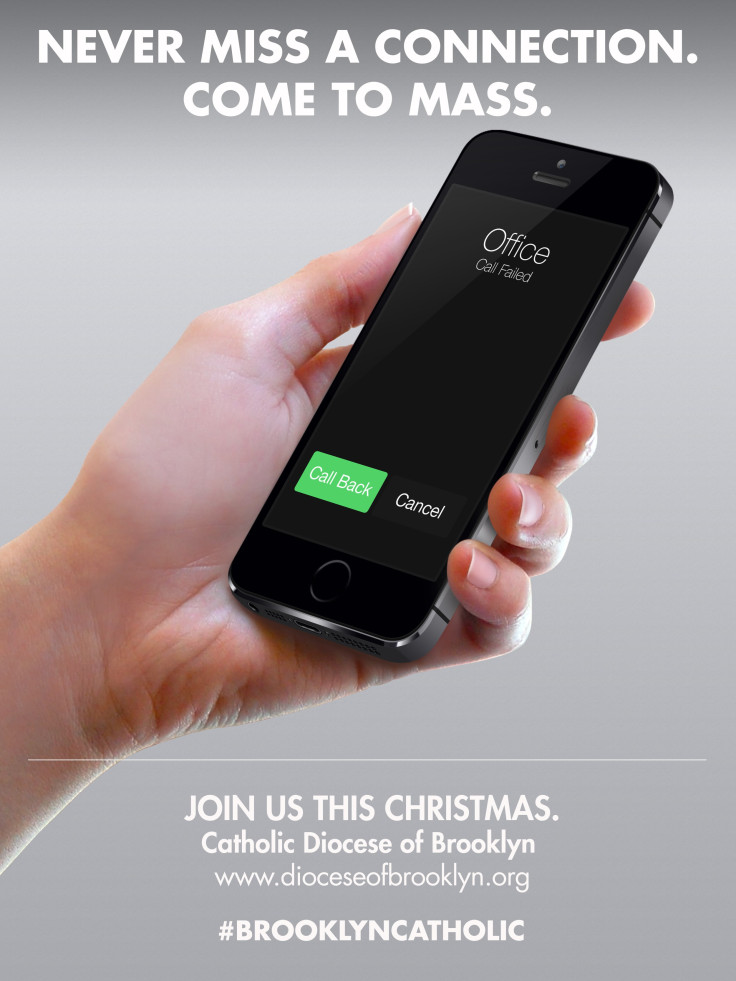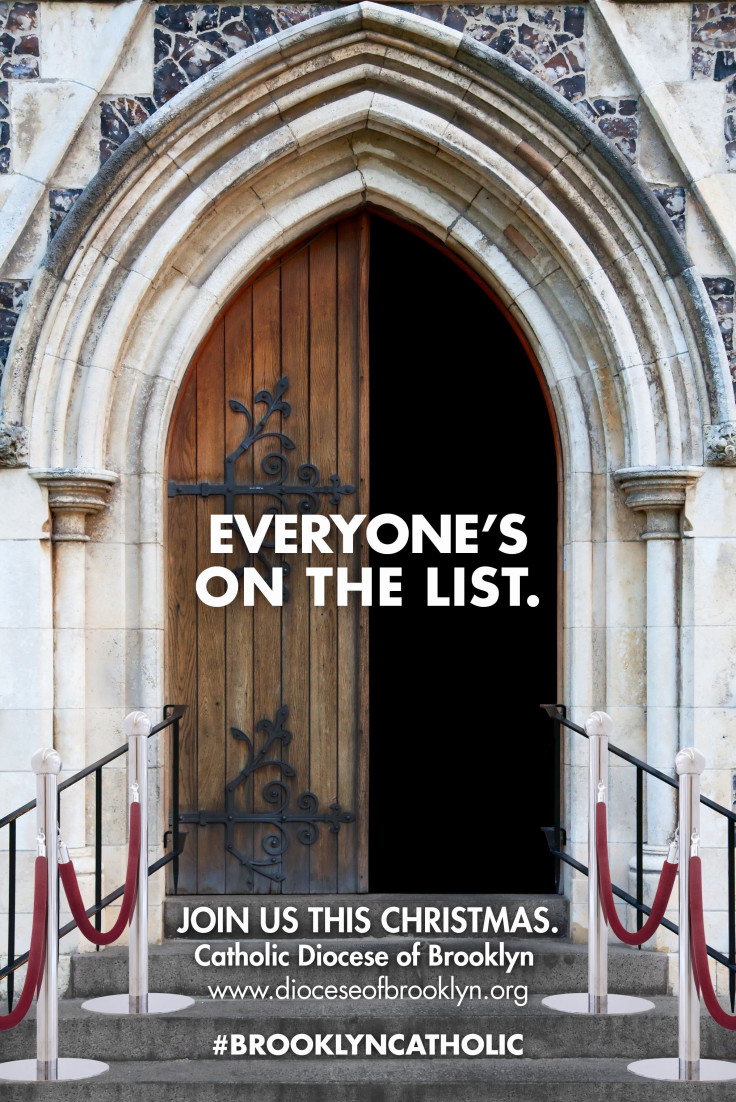 "That's what's relatable to people," Monsignor Kieran Harrington, of the Catholic Diocese of Brooklyn, told CBS New York referring to the images. "We wanted to look and see what is it people understand."
All posters have been made available online and are accompanied with the hashtag #BrooklynCatholic. So far, members of the Catholic Diocese of Brooklyn have been active on Twitter sharing the posters. But residents in Queens and Brooklyn -- where the posters are displayed -- have taken notice.
"It's a nice try, a good way to relate to younger people," Marie Thelusma, a Brooklyn resident and Catholic, told CBS New York.
Others are a bit more wary of the Church's intentions.
"I don't know how to call it other than a materialistic hustle, and that's taking away a piece of the message that is part of the reason people come," Charlie Peterson said.
This isn't the first alternative ad campaign the diocese has rolled out. In April 2013 phone booths in Brooklyn were clad with images of the bottom half of a man in a robe wearing Converse shoes. The slogan read "the original hipster" and referred to Jesus Christ.
"Jesus appears [in these ads] like people of the L train," Harrington said at the time. "What is a hipster anyway? Someone who stands against the [mainstream] culture. Jesus stood against the culture."
© Copyright IBTimes 2023. All rights reserved.