New iPad 3 Weak WiFi Problem: Here's Why We Think the New Apple Tablet Really Needs a Fix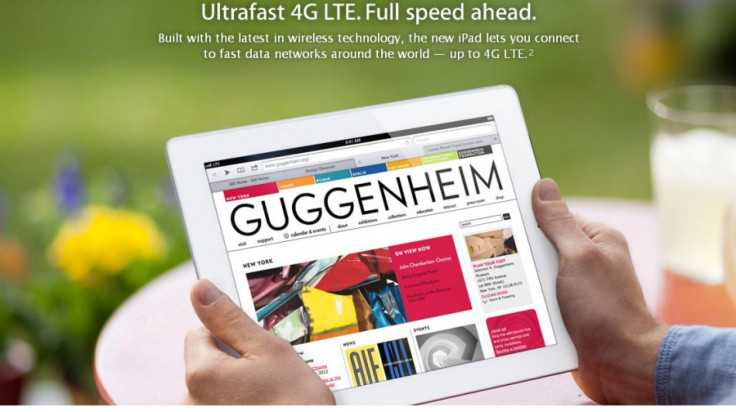 The new iPad is surrounded by several issues and criticism. A controversy is brewing. And out of all the discovered problems, the weak Wi-Fi reception problem is the most annoying. It is even more serious than the battery overheating issue. Apple has sold million of third generation iPad units and hundreds of buyers have reported about weak Wi-Fi reception issue in the new iPad.
A test conducted by TabletPCReview confirms that Apple's new toy has some serious Wi-Fi reception issues. In the test, the new iPad is run up against the original iPad, iPhone 3GS and iPhone 4S.
TabletPCReview used Cisco WRT310N router and Speedtest iOS app for conducting the test. The new iPad shows good test results when placed near access point, but going far away from the router, it loses connectivity in a blink. The test made it clear that the new iPad drops Wi-Fi connection even faster than iPhone 3GS, which packs three years old technology, on increasing distance from the Wi-Fi access point.
At 30 feet distance from the router with 3 walls in the way, the original iPad showed a download speed of 1.64 Mbps while the new iPad just ended up at 0.02 Mbps in the test. Apple iPhone 3GS and iPhone 4S showed a download speed of 0.04 Mbps and 4.14 Mbps respectively.
What could be the cause behind this problem? It can either be a manufacturing fault like iPhone 4 antenna problem or an iOS bug like iPhone 4S battery drain problem. It is hard to believe that it is a hardware fault as the new iPad is packed with the same Broadcom MSM4330 chip found in iPhone 4S (first and second generation iPad use Broadcom MSM4329 chips). So possibly, it is a software bug and Apple needs to address this problem as soon as possible.
This is a problem Apple - you need to fix it, says one new iPad owner.
Wi-Fi problems are common with smartphones but this the first time for any Apple product to encounter such a problem. The world's most valuable company with a huge fan following needs to release an iOS bug fix update for its new iPad, just like it did in case of iPhone 4S.
(reported by Johnny Wills, edited by Surojit Chatterjee)
MUST READ - April Fools Pranks: Top 10 Apps to Play Pranks on Your Friends (Photos)
MUST READ - Tim Cook Beats Steve Jobs in Popularity Among Apple Employees: Why?
MUST READ - Angry Birds Space: Worth Downloading?
MUST READ - Nokia Lumia 900 For Free? Yes, Says AT&T (But You Better Hurry)
FOLLOW MORE IBT NEWS ON THE BELOW CHANNELS