New Jersey Man Arrested After Police Discover Guns, Drugs And Racist Materials In His Car And Home
While investigating a car accident, New Jersey State Police arrested a man after it was discovered he was in possession of a cache of firearms and ammunition. After a home search, the man also had more weapons, as well as drugs and white supremacist propaganda.
The U.S. Attorney's Office in New Jersey announced Tuesday that Joseph Rubino, 57, was arrested on July 24 after his van lost control and crashed into a tree. After police arrived, he was being prepped to go to a nearby hospital when officers discovered ammunition and multiple guns in the car. This prompted police to keep Rubino under watch while they worked to obtain a search warrant for the man's home and car,
Once approved, police conducted a thorough search of Rubino's home and discovered he was in possession of a personal armory. Officers discovered multiple high-powered handguns, rifles, pump-action shotguns, high-capacity magazines, silencers and a grenade launcher.
Rubino was also found to be in possession of multiple drugs, including 70 grams of meth, seven kilograms of marijuana and 200 marijuana vape cartridges. Investigators also discovered materials promoting neo-Nazi ideals and an "an instruction manual for owning a slave."
Rubino has a criminal record. He was originally convicted in 1999 for writing a series of bad checks, making it illegal for him to own any guns.
Federal prosecutors in Newark said Rubino has been charged with possession with intent to distribute meth, firearm possession while trafficking drugs, and illegally having a gun as a convicted felon. He could face life in prison for drug trafficking.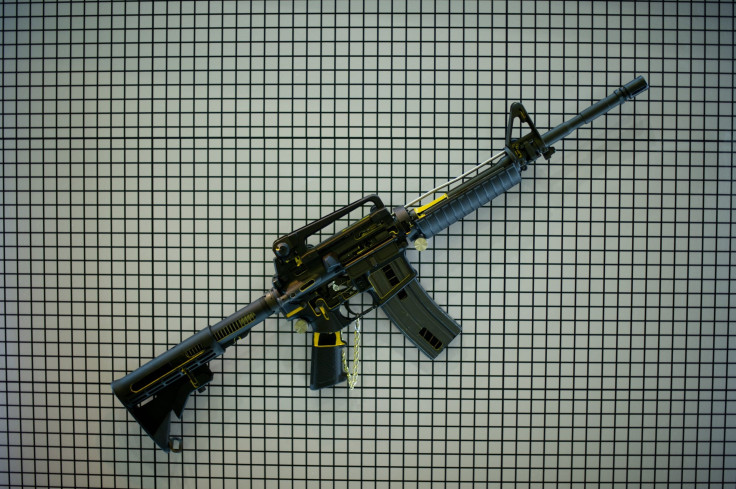 © Copyright IBTimes 2023. All rights reserved.