New 'Star Wars' Book Finally Reveals Truth About Rey's Parents, Ochi's Ship
KEY POINTS
The new book "Shadow of the Sith" revealed more details about Rey's past and her parents
It explained that Rey's parents stole Ochi of Bestoon's ship after he had tracked them down to Jakku
The book is set 17 years after the events of "Return of the Jedi" and 13 years before "The Force Awakens"
A new "Star Wars" book has shed more light on Rey's parents and backstory.
"The Rise of Skywalker" left fans confused because of the appearance of assassin Ochi of Bestoon's ship in Rey's (Daisy Ridley) traumatic flashback to when her parents (played by Jodie Comer and Billy Howle) left her in Jakku.
In the film, Ochi tracked down Rey's parents and killed them when they refused to reveal Rey's location.
The new book "Shadow of the Sith" explained that Rey's parents stole Ochi's ship after he had tracked them down to Jakku while trying to fulfill his mission of finding Rey, according to Men's Health.
Her parents, whose names are Dathan and Miramir, fled, leaving Rey behind on Jakku.
Ochi then fell into a trap laid by Miramir, who was wearing beads from Pasaana when he finally caught up with them. Instead of looking for Rey on Jakku, Ochi headed for Pasaana, where he got himself trapped in sinking sands and died in the caverns underneath.
"Shadow of the Sith" also shared more details about the past of Rey's father Dathan, who was previously revealed to be a clone of Palpatine, the Emperor of the first Galactic Empire and Dark Lord of the Sith.
Dathan was apparently seen as an "abomination" on Exegol but wasn't killed off by Palpatine. He was able to escape with the help of a Symeong, who let him sneak onto a supply transport ship to escape the Sith homeworld. He eventually ended up on Hyperkarn and met Miramir there.
"Shadow of the Sith," which was released on June 28, is set 17 years after the events of "Return of the Jedi" and 13 years before "The Force Awakens."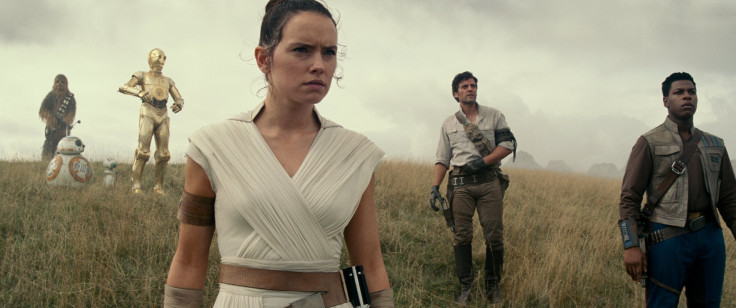 Fans who are looking forward to the new "Star Wars" movie from "The Mandalorian" and "Thor: Love and Thunder" director Taika Waititi would have to wait longer as he told The Wrap in June that he will not be working on the project this year. The director also said that the story of his film has not yet been finalized.
"Not this year," Waititi said. "I'm going to be in New Zealand from August until the end of the year with 'Our Flag Means Death' and 'Time Bandits,' and during that time I will still be writing. I'm still trying to figure out what the story is."
Despite speculation that it will be released in 2023, no official announcement has been made.
"Star Wars" fans can still catch "The Mandalorian" on Disney+. The series will return with Season 3 in February 2023, according to a post by the official "Star Wars" Twitter page in May.
"Andor," the "Star Wars" prequel series to "Rogue One," is set to premiere on Disney+ on Aug. 31.
© Copyright IBTimes 2023. All rights reserved.