New York AG Wins Court's Backing To Question Trump, Children Over Business Practices
Former President Donald Trump, his daughter Ivanka and son Donald Trump Jr., must answer questions from New York's Attorney General within three weeks, a state judge ordered Wednesday.
In his ruling, Judge Arthur Engoron ordered Trump and his two eldest children to comply with subpoenas issued last December by New York Attorney General Letitia James. The ruling came after an at-times testy two-hour hearing where he heard from lawyers from James' office and the Trump family.
"In the final analysis, a State Attorney General commences investigating a business entity, uncovers copious evidence of possible financial fraud, and wants to question, under oath, several of the entities' principals, including its namesake. She has the clear right to do so," Engoron wrote in his decision.
The Trump family is left to choose between testifying under oath before James' attorneys or invoke the Fifth Amendment to avoid self-incrimination. This tactic was chosen by Trump's son Eric, who pleaded the fifth repeatedly in response to questions put to him by state investigators at a deposition in 2020.
James' office is looking into the Trump Organization's business practices to determine whether or not it purposely manipulated its own financial statements to attain loans on more favorable terms. This question is central both to James' investigation and to a parallel criminal investigation by the Manhattan District Attorney's Office. This probe was launched by former District Attorney Cyrus Vance and has been continued by his successor, Alvin Bragg, with assistance from state investigators.
Trump's attorneys contested the subpoena to testify on the grounds that it could jeopardize him in the criminal case by Bragg's prosecutors. They said that questions in the civil case would include information valuable to the criminal one without having to provide the family members the immunity that witnesses receive when they testify before criminal grand juries under New York law.
Beyond the procedural motions playing out, the case against Trump also underscores the complexities involved in making a case against a figure with such a powerful political stature.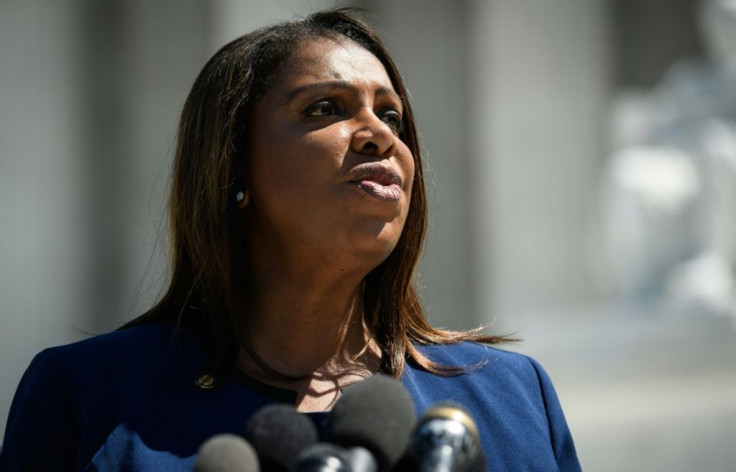 Trump has frequently railed against the investigations of his company to his supporters. At one rally in January, Trump accused the prosecutors of being racially motivated (James and Bragg are Black Americans) and fueled by political vitriol against him.
"These prosecutors are vicious, horrible people. They're racists and they're very sick -- they're mentally sick," Trump told a crowd of supporters in Cullerton, Texas. "They're going after me without any protection of my rights from the Supreme Court or most other courts. In reality, they're not after me, they're after you."
One of Trump's attorneys, Alina Habba, repeated this at the virtual hearing in the case by accusing James, a Democrat, of being biased against Trump, a Republican. In her presentation, she pointed to promises James made to investigate Trump in her run for attorney general in 2018 as proof that the investigation is tainted.
In a tirade that rehashed Trump's past grievances against investigations into his ties to Russia and the actions of Bill and Hillary Clinton, Habba accused James of a double standard in her investigations of political figures.
"Letitia James can't run away from her own words," Habba told Judge Engoron. "If he was not sitting as a Republican and if he was not a former president who might run again, this would not be happening, so she is discriminating against him for that."
The judge and James' lawyers dismissed the allegations but another Trump lawyer, Ronald Fischetti, warned that Trump's testimony or refusal to do so could risk prejudicing a jury ahead of any potential case.
"It will be on every front page in the newspaper in the world," the attorney said. "How can I possibly pick a jury in that case?"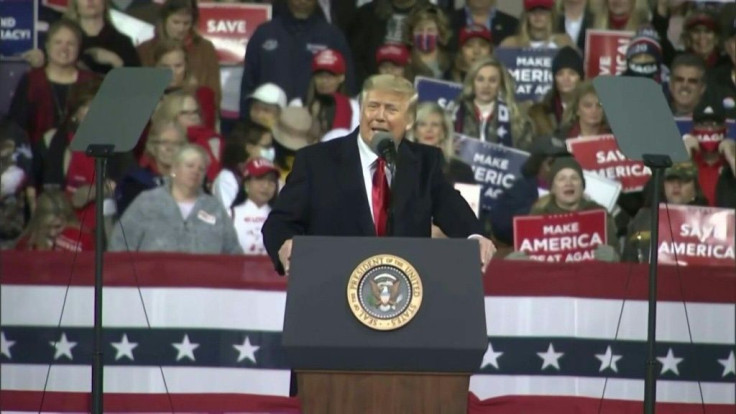 © Copyright IBTimes 2023. All rights reserved.
FOLLOW MORE IBT NEWS ON THE BELOW CHANNELS