New York Knicks News: Point Guard Raymond Felton Out For How Long?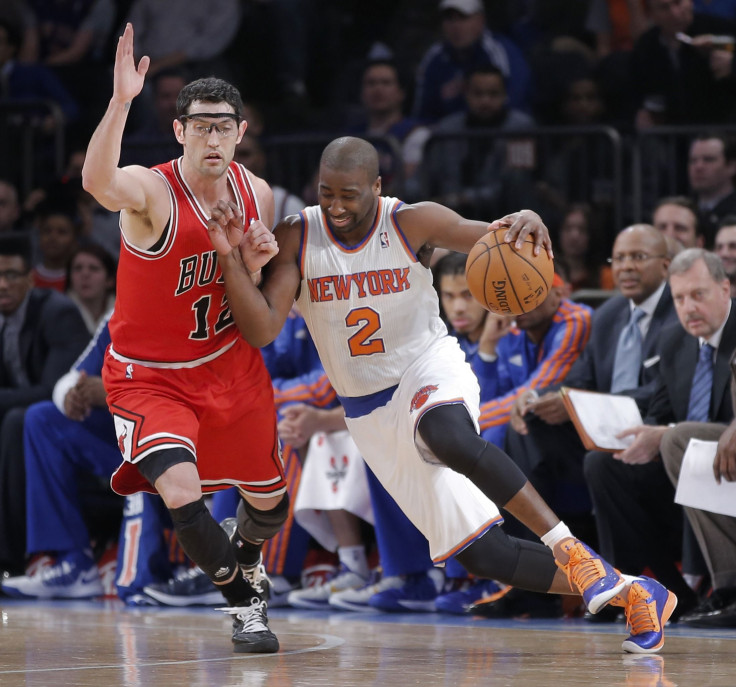 After coming off another buzz beater on the road, the New York Knicks surprising start has taken a severe hit.
Point guard Raymond Felton suffered a fractured finger in New York's Christmas Day loss to the Los Angeles Lakers and will miss four to six weeks, according to a report by Newsday.
Felton broke his right pinkie finger in the third quarter against Los Angeles, and sat out the Knicks 99-97 buzz beater victory over the Phoenix Suns Wednesday night.
The injury may require surgery, but Felton will not travel with the team to Sacramento so he can return to New York and see a specialist to determine the proper course of treatment. The Knicks square off with the Kings Friday night.
The 28-year-old has grown tremendously this season and led a Knicks offense that is seventh in the league, while recording 15.8 points and a team-high 6.3 assists per game.
Knicks head coach Mike Woodson moved Jason Kidd over to the starting point guard spot, and inserted James White at shooting guard against Phoenix, and could use that combination until Iman Shumpert returns from his torn ACL injury.
Kidd responded to the move with 23 points on 8-for-16 shooting, eight assists, six rebounds.
After Kidd, Woodson has few options. Thirty-five-year-old Argentinean rookie Pablo Prigiono was signed in the offseason as bench help, and not a primary back-up. Prigiono is not considered a strong defender, but has solid passing skills.
© Copyright IBTimes 2023. All rights reserved.