New York Yankees: The Team's Ideal First Round Playoff Matchup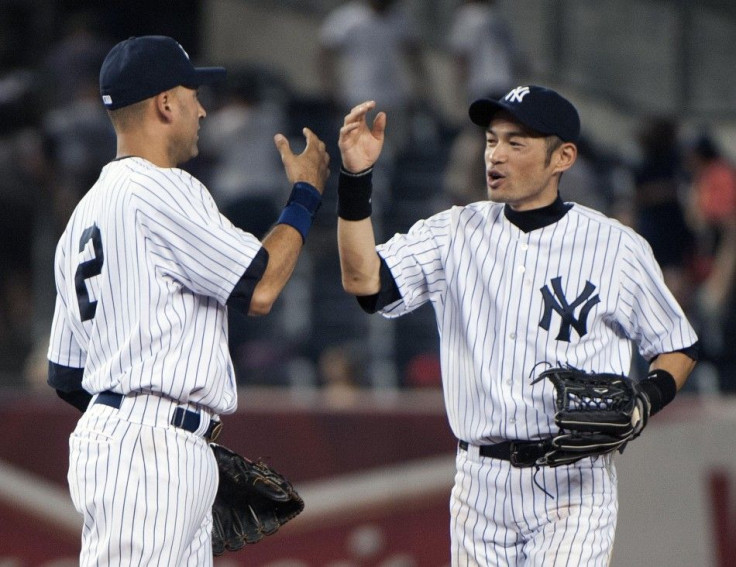 For the 16th time in 17 years, the New York Yankees are in the postseason. The 2012 MLB playoffs are set to get underway on Friday with the matchup between the two wild card teams.
Any team that the Yankees would play in the postseason could give them trouble. Four of the five American League clubs to make the postseason have at least 93 wins.
With such great competition in the AL, who is the ideal ALDS matchup for New York?
The Yankees have been one of the most balanced teams in the league this season. They are second in the majors with 790 runs scored, and despite criticism of their pitching, are fifth in AL ERA at 3.86.
In the playoffs, quality pitching usually defeats great hitting. If New York wants to have any chance of winning their 28th championship, their pitchers will have to perform in October.
C.C. Sabathia, Andy Pettitte and Hiroki Kuroda will lead the Yankees rotation. Pettitte and Sabathia have battled injuries in 2012, but have been solid when taking the mound. Kuroda has been as consistent as any Yankees pitcher in his first season in pinstripes.
While sometimes inconsistent, New York's offense has been good, as well. The Yankees biggest problem has been their inability to hit in clutch situations. They were bounced by the Tigers in last year's first round for exactly that reason.
The Athletics and Tigers are at the top of the list of teams that would have the best chance of beating the Yankees. Oakland and Detroit are two and three, respectively, in the AL in team ERA. Pitchers like the A's Jarrod Parker the Tigers Justin Verlander have the ability to stymie the Yankees offense, which could mean a quick exit for New York.
The Rangers might have the worst staff of any AL playoff team, but they would be a tough out too. Matt Harrison and Yu Darvish can be dominant at times, and Texas' lineup is the best in the MLB. If one of the Yankees starters is off their game, the Rangers will put up a lot of runs.
That leaves the Orioles.
Baltimore has given New York trouble this season, but they give the Yankees the best chance to advance to the ALCS.
Baltimore has had somewhat of a fluky season. They're run differential of plus 10 is historically low for a playoff team. The Orioles have also won an incredible 15 straight extra-innings games. They are an average offensive and pitching team, and their luck could run out in the postseason.
No matter who they face, they Yankees won't have an easy time winning the World Series. However, playing the Orioles in the first round may be just what they need to begin title run.
© Copyright IBTimes 2023. All rights reserved.