Newborn Baby Girl Found Dead Inside Plastic Bag On Front Lawn Of Texas Home
A baby girl has been found dead outside a Texas home, possibly a few hours after her birth. Police are seeking the public's help to identify the infant's mother or her family members.
The remains of the child were discovered Tuesday morning after police received a call about a baby's body on the front lawn of a Fort Worth home, reported NBC DFW.
A passerby reportedly made the 911 call after spotting the infant girl's body in a plastic bag near a flower bed.
"On Tuesday, June 6, 2023, an unidentified deceased newborn child was located in the front yard of a residence in the 5100 block of Birchman Avenue. It is believed the child was placed at this location between the hours of 10:00 p.m. on June and 6:40 a.m. on June 6," Forth Worth Police said in a statement.
It is unclear whether the child was dead before she was left on the front lawn just a few hours after her birth. The Tarrant County Medical Examiner's Office is yet to determine the cause of death.
Officers urged the public to come forward with any information that could lead to identifying the infant's mother.
"The Fort Worth Police Department is asking for the public's assistance to locate video surveillance or information that will identify the child's mother, family, or any other witnesses who may have information about this child and can help investigators confirm that the mother is not in need of medical assistance," police said.
Investigators were trying to identify the mother to make sure she is not in any danger.
"We want to make sure the mother is okay. We want to make sure the mother is not a victim herself," said Buddy Calzada, a police officer. "In this case, we're asking for the public's assistance. It really hits home. I'm a dad myself. It's just hard."
Residents of the Fort Worth street, where the child was found, expressed shock over the news.
"It just makes me sad, and I hope they're able to find out who did this and what exactly happened," Brett Schroeder told WFAA-TV.
Schroeder described the area as a "good, clean, safe neighborhood" and noted that he and his neighbors sieved through their surveillance camera footage for clips that could help officials with the investigation.
"This makes me sick, so I hope they find out what's going on," he added.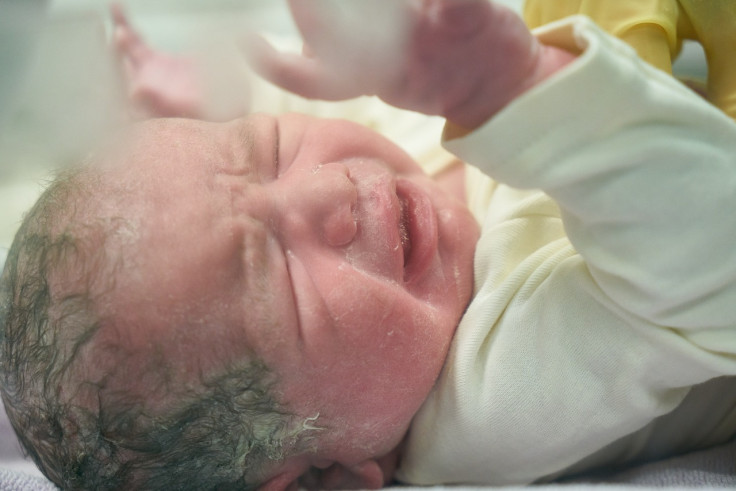 © Copyright IBTimes 2023. All rights reserved.