Newmont Mining Re-evaluating Conga Mine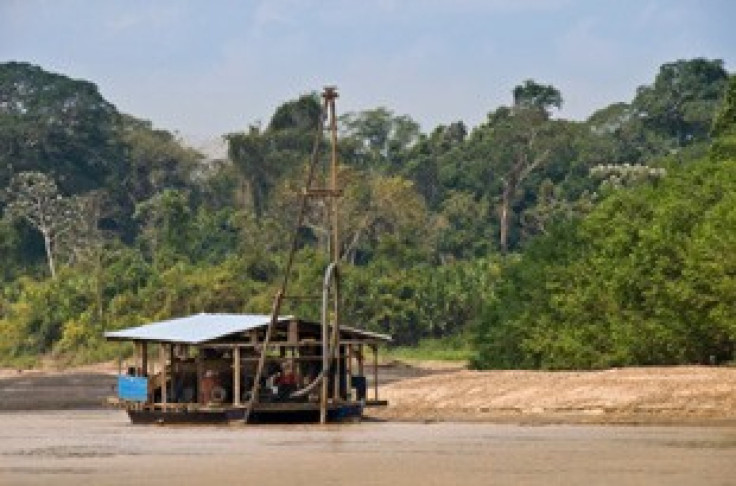 (REUTERS) -- Newmont Mining Corp. is reevaluating the cost of its delayed Conga gold and copper project in Peru, the company's senior vice president in South America said on Wednesday.
The project, launched with an announced investment of $4.8 billion last year, has been stalled since November due to opposition from the northern Cajamarca region, costing the company millions.
Obviously the paralyzation is having an impact... in the first few days we said it was around $2 million per day but we have reduced activity to control costs, said Carlos Santa Cruz, Newmont's top executive in Peru and regional vice president.
We hope to finish the evaluation in the next few weeks to see what the impact from the paralyzation will be, he told journalists.
Newmont is waiting for the government to allow construction to restart after a team of international experts weighs in on the project, which would be the most expensive in Peru's history.
We have completed all the legal requirements of our country and we've even taken on an additional administrative process to generate more confidence, he said, referring to the audit that is expected to be completed the first week of April.
Local political leaders want to stop the mine from being built, saying it would replace a string of alpine lakes with artificial reservoirs and cause pollution.
Newmont says the project will actually provide additional water resources for farmers in times of drought.
Santa Cruz said the company is committed to seeing the project through and to continuing its nearly two decade history of operating in Peru.
We are going to invest the last drop of sweat we have, the last bit of energy so that this project advances, he said.
© Copyright Thomson Reuters 2023. All rights reserved.
FOLLOW MORE IBT NEWS ON THE BELOW CHANNELS