Newport Beach Standoff: Cops Arrest Armed Carjacker Who Barricaded Himself Inside Home
KEY POINTS
Witnesses saw the armed man carjacking an SUV and crashing it into a curb
Cops were in a standoff with the suspect for hours, ending it with his arrest
Residents in the Dover Shores neighborhood were alerted to stay indoors


A carjacking suspect in California led police officers on a brief pursuit before barricading himself inside a home in Newport Beach on Tuesday.
Police had an hours-long standoff with the man as they coaxed him into safely coming out of the house in the Dover Shores neighborhood. He was finally detained just before 9 p.m., according to CBS News.
The suspect first carjacked a Lexus RX350 from a parking lot in Fashion Island at around 3:30 p.m.
Described as a White male with a skinny build, the suspect was armed and had pulled a woman out of the SUV, a witness said. He later crashed the car into a nearby office.
Witness Mark Pressey, who works on the second floor of a building close to where the incident occurred, said he heard the sound of screeching tires and then a crash, the Daily Pilot reported. When he went outside, Pressey saw that the suspect had crashed into a curb.
The suspect, clad in an all-black outfit, ran from the crash site and tried to carjack a pickup truck. He entered a parking lot and was captured barging into a black Jeep, prompting the vehicle's occupant to jump out and escape.
The suspect took the wheel and drove off, leading the police on a short pursuit.
Cops said the suspect eventually abandoned the vehicle and fled on foot until he barricaded himself inside a house.
A SWAT team patrolled the area of Santiago Drive and Nottingham Road while a helicopter surveyed the area.
The police released a statement about the "police activity" and advised Dover Shores residents to stay indoors. Others were told to steer clear of the area.
After spending hours trying to catch the man, the carjacking suspect was finally removed from the house, CBS Los Angeles reported.
Neighbors had gathered behind police tape as officials tried to nab the suspect.
The Tuesday night sights were unusual for the community, said Dover Shores resident Lucas Hartwich. He reportedly walked around his residence in Nottingham Road with a baseball bat as officers were at the scene.
Hartwich's wife, Reynolds said helicopters were heard around 3:45 p.m just before cops arrived in the neighborhood.
"It's very terrifying," Reynolds told the Orange County Register.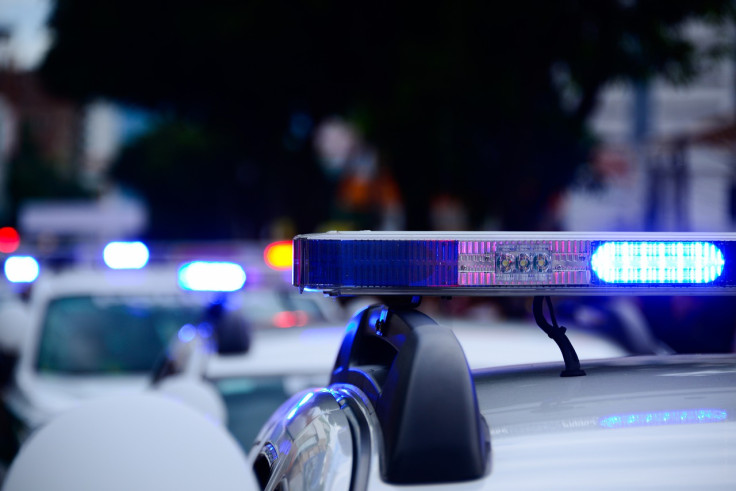 © Copyright IBTimes 2022. All rights reserved.
FOLLOW MORE IBT NEWS ON THE BELOW CHANNELS