Newsies Musical: From Paper Mill to Broadway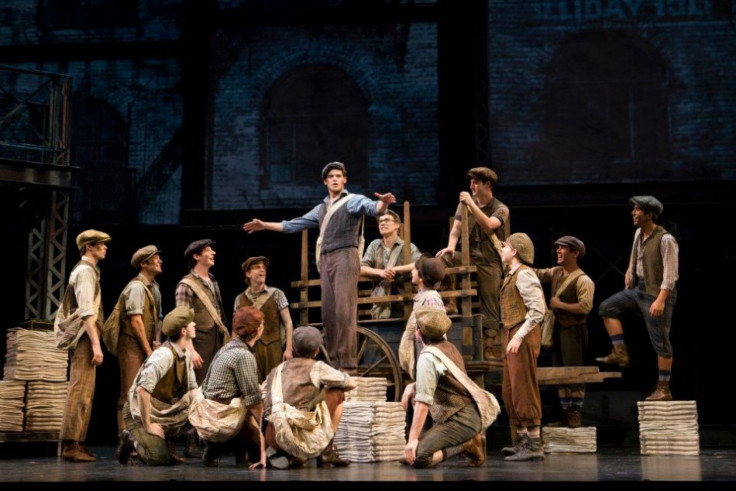 Newsies will land on Broadway this spring, courtesy of Disney.
The musical, based on the popular 1992 movie about a real-life group of scrappy newsboys fighting an unscrupulous newspaper tycoon at the turn of the 20th century, opened this week at New Jersey's Paper Mill Playhouse to stellar reviews from New York critics.
Comparing it to Annie, another orphan rags-to-riches story and one of the most successful shows of all time, The Post's Frank Scheck described it as one terrific music number after another... has the newsies flipping, spinning, and tap-dancing across the stage and into our hearts.
After a series of lukewarm film revivals including Tarzen and The Little Mermaid, Disney may finally have another Lion King on its hands, complete with catchy tunes, fluid staging, and well-paced action.
Newsies is the second Diseny-developed show to garner praise from Broadway theaters this year. Peter and the Starcatcher, inspired by Peter Pan, is expected to open on Broadway this spring as well, after a critically acclaimed run at New York theater Workshop last season.
The secret weapon of Newsies is Jeremy Jordan, who plays the lead newsboy. Unfortunately for Disney, Jordan's already signed up to star in Broadway's Bonnie and Clyde. If the company can wrangle up another loveable street urchin, however, the show is guaranteed to open to rave reviews, and good sales.
© Copyright IBTimes 2023. All rights reserved.