Neymar Transfer News: Barcelona To Sign Brazil Star, Believes Santos Boss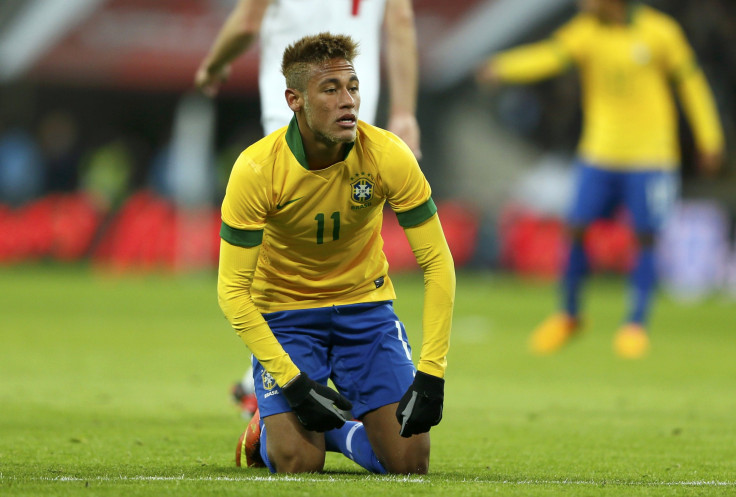 Neymar's Santos manager Muricy Ramalho believes that the star forward will sign for Barcelona when he makes his long-awaited move to Europe.
There has been speculation for more than two years about when the 21-year-old would leave Brazil, with all of Europe's top clubs thought to have been monitoring the situation. It is Barcelona, though, that have long appeared favorites to capture Neymar's signature. There has even been speculation, although denied by all parties, that a down payment had already been made by Barcelona.
Despite the huge interest in him, Neymar has continually claimed that he will remain at Santos until after Brazil host the 2014 World Cup. Ramalho believes his key man will then move to Camp Nou.
"I don't know if it´ll be now or later, but I think that Neymar will play for Barcelona," he said, according to Spanish publication Marca. "If he goes abroad it has to be to Barcelona, because they have a similar playing style. If we have to choose a future for Neymar, I think it´s with them.
"Neymar has a contract until 2014 with Santos, and the people that are looking after his career say that he´ll stay until then, but then I reckon he´ll move on to Barcelona."
Ramlho also believes that Neymar can emulate former Brazilian greats who have previously turned out for Barcelona.
"There have always been great Brazilian forwards in Barca, and that´s why I think that Neymar over there would continue that legacy," he added. "Ronaldo, Romario and Rivaldo have worn the Barca shirt, and are the best in the world. Neymar has to go to follow in their footsteps. He will be one of the Barcelona greats just as Ronaldo, Romario and Rivaldo were."
As well as Barcelona, the likes of Real Madrid, Bayern Munich, Chelsea and Manchester City are thought to be prepared to spend big on Neymar. Asked whether he had a preference between La Liga rivals Barcelona and Madrid, Neymar was predictably coy with his response.
"I don't have any preference," he told radio show El Partido de las 12. "Barcelona and Real Madrid are two great clubs, each one with their own history."
"Barcelona have scared everyone over the past few years with their football and are without doubt one of the best teams in the world.
"It is a dream to play in Europe. I don't know when it will be. It is a decision that will be down to me and I will communicate it when I have decided."
With Santos having failed to qualify for the current edition of the Copa Libertadores, there is a line of thinking that Neymar is harming his development by remaining in Brazil. His struggles when he comes up against higher level of opposition, such as in Brazil's recent friendly with England, have added credence to that suggestion.
Brazil coach Luiz Felipe Scolari believes that Neymar would have been better served joining Barcelona two years ago, but that it would now be better for him to stay put rather than risk struggling to adapt at Camp Nou.
"Neymar should have gone to Barca two years ago, but now it is better that he stays at Santos," Scolari said this week, according to Goal.com.
"How would he adapt? Would he be by himself? Would he start games? Would he play in this star-studded Barcelona team? For the World Cup of 2014 and for Brazil, it is preferable that he does not go right now."
© Copyright IBTimes 2023. All rights reserved.
FOLLOW MORE IBT NEWS ON THE BELOW CHANNELS