NFL 2013 Week 1 Lines: Point Spreads, Totals And Complete Betting Odds From Las Vegas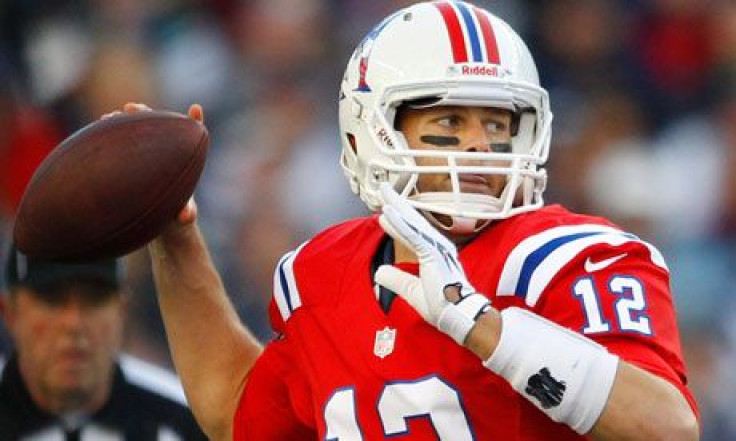 The 2013 NFL regular season is set to begin on Thursday night, as the Denver Broncos host the Baltimore Ravens to kick off the year in a rematch of the AFC Divisional playoffs.
The 2014 Super Bowl favorites are giving eight points to the defending champs. Peyton Manning and Wes Welker will take the field together in a meaningful game for the first time. It's the first time in over a decade that Baltimore is without Ray Lewis and Ed Reed.
The New England Patriots are the biggest favorites of Week One. Despite opening the year on the road, they are giving the Buffalo Bills 9.5 points. The Bills are still unsure who their starting quarterback will be. If E.J. Manuel is not healthy enough to go, undrafted rookie Jeff Tuel will get the call.
The Miami Dolphins and Cleveland Browns are expected to have the most highly-contested game of the week. The Dolphins were originally favored, but the betting line has moved to a pick'em.
The Sunday evening game will debut with the two favorites in the NFC East. The New York Giants will visit the Dallas Cowboys. The home team is favored by three points.
The Pittsburgh Steelers and Atlanta Falcons are ready to start the regular season after being the only two teams to go winless in the preseason. The Steelers are favored by a touchdown over the Tennessee Titans, while Atlanta have three points on New Orleans
For the seventh-straight year, there will be a doubleheader on the first Monday of the season. The Washington Redskins, who were one of two undefeated teams in the preseason, host the Philadelphia Eagles in game the early game. The Houston Texans and San Diego Chargers meet in the late game.
Below are the complete betting lines for all the Week One games, including the point spreads and totals. These are the consensus odds from multiple sportsbooks in Las Vegas.
Thursday
Baltimore Ravens (+7.5) at Denver Broncos, 48
Sunday
New England Patriots (-9.5) at Buffalo Bills, 51
Tennessee Titans (+7) at Pittsburgh Steelers, 42
Atlanta Falcons (+3) at New Orleans Saints, 54
Tampa Bay Buccaneers (-3) at New York Jets, 39.5
Kansas City Chiefs (-3.5) at Jacksonville Jaguars, 41
Cincinnati Bengals (+3) at Chicago Bears, 41.5
Miami Dolphins (PK) at Cleveland Browns, 41.5
Seattle Seahawks (-3) at Carolina Panthers, 45
Minnesota Vikings (+4.5) at Detroit Lions, 46.5
Oakland Raiders (+9.5) at Indianapolis Colts, 47
Arizona Cardinals (+4.5) at St. Louis Rams, 41
Green Bay Packers (+4.5) at San Francisco 49ers, 48.5
New York Giants (+3) at Dallas Cowboys, 48.5
Monday
Philadelphia Eagles (+3.5) at Washington Redskins, 51.5
Houston Texans (-4) at San Diego Chargers, 44
© Copyright IBTimes 2023. All rights reserved.