NFL 2014 Wild-Card Weekend Lines: Point Spreads, Totals And Complete Betting Odds For The First Round Of The Playoffs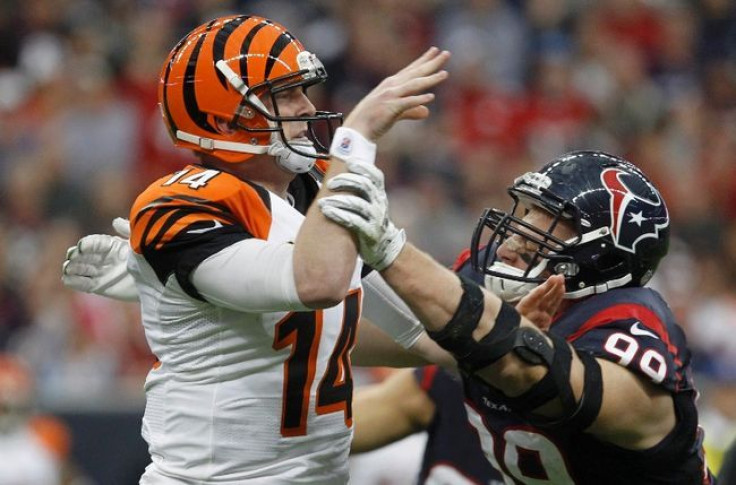 Seventeen weeks ago, 32 teams had an equal chance of reaching the Super Bowl. Now, just 12 remain in the hunt, eight of which will be in action on wild-card weekend.
With the arrival of the playoffs and no more losing teams on the schedule, it's not surprising that there are no heavy favorites in the first round. The San Diego Chargers are, by far, the biggest underdogs of the weekend. The No.6 seed in the AFC managed to sneak into the postseason with a win in the regular season finale, as well as losses by the Miami Dolphins and Baltimore Ravens. The Chargers are getting seven points in Cincinnati, against whom they were defeated by a touchdown in Week 13.
Both point spreads on Saturday are the same. The Indianapolis Colts will begin this year's playoffs in a rematch against the Kansas City Chiefs from two weeks ago. After a win in that matchup, the NFC North winners are slight favorites at home. The Philadelphia Eagles are slightly favored against the visiting New Orleans Saints, even though the wild card winners had a better record in the regular season. All of the Saints five losses came on the road.
The San Francisco 49ers are the only road favorites in the first round. They are giving the Green Bay Packers three points, whom they beat in the 2013 season opener. The 49ers are visitore because the Seattle Seahawks won the division, but they still finished with four more wins thatn Green Bay.
Most of the over/unders are in the high 40s, with the exception of the Saturday night game. That contest is expected to go into the 50s, since it features two of the best offenses in the league. Philadelphia ended the 2013 season ranked No.2 in total yardage, while New Orleans wasn't far behind at No.4.
Below are the complete betting lines for all the wild-card weekend games, including the point spreads and totals. These are the consensus odds from multiple sportsbooks in Las Vegas.
Saturday
Kansas City Chiefs (+2.5) at Indianapolis Colts, 46.5
New Orleans Saints (+2.5) at Philadelphia Eagles, 54
Sunday
San Diego Chargers (+7) at Cincinnati Bengals, 46.5
San Francisco 49ers (-3) at Green Bay Packers, 48
© Copyright IBTimes 2023. All rights reserved.