NFL Injury Report: Return Status For Aaron Rodgers, Jay Cutler, Calvin Johnson, Reggie Bush And Others [Week 14]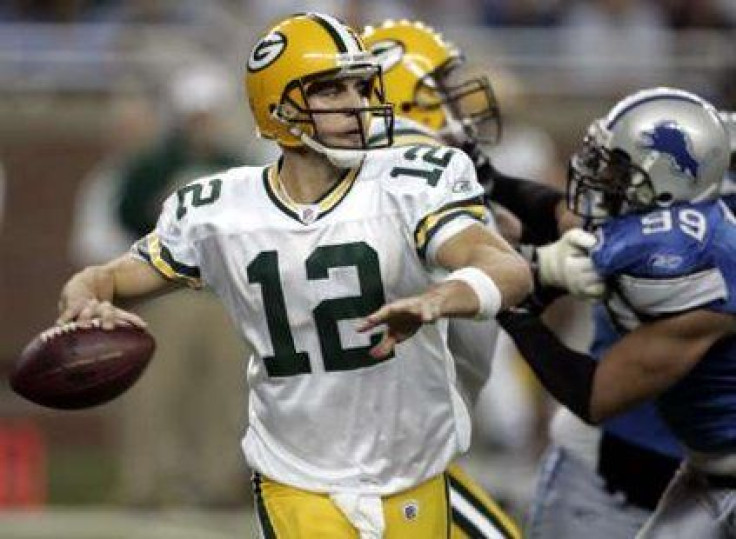 A few big quarterbacks are looking to return this week, after missing several games, as their teams try to stay in the playoff race. Other playmakers are looking to get back on the field after suffering injuries in practice or being forced to sit out in Week 13.
Below are updates for some of the best players on the Week 14 injury report.
Aaron Rodgers
The Green Bay Packers have been without their starting quarterback for the better part of five games, but he's getting closer to making his return. Rodgers has not been ruled out for Sunday's game with the Atlanta Falcons because of his fractured collarbone. The 2011 MVP has yet to be medically cleared, but there's a chance that could come before Sunday night's contest. Ian Rapoport of nfl.com reports that the organization has considered shutting down Rodgers for the season, which could happen if Green Bay falls out of playoff contention. The Packers haven't won with Rodgers out of the lineup, and they sit 1.5 games behind the Detroit Lions for first place.
Jay Cutler
Like Rodgers, it's unknown whether or not Cutler will be good to go in Week 14. The quarterback has been listed as "week-to-week" with a high ankle sprain. As of Wednesday, Cutler still hadn't been cleared to practice, and Josh McCown will get the start if that remains the case throughout the week. Head coach Marc Trestman said a decision should be made on Thursday or Friday.
Calvin Johnson
The wide receiver had another productive game on Thanksgiving, catching six passes for 101 yards and a touchdown. However, he's shown up on the injury report after missing practice on Wednesday. Johnson returned to the field on Thursday and will be ready to go when the Lions visit Philadelphia on Sunday, despite his knee issue. He has registered at least 100 receiving yards in five of his last six games.
Reggie Bush
While Johnson appears to be fine, the report on the Lions' No.2 playmaker isn't as positive. After missing practice on Wednesday, Bush was present on Thursday, but described as "very limited." He participated in light individual work, according to the team's official website, and didn't do anything that might aggravate his calf injury. Detroit could be in trouble if Bush can't go on Sunday. He averages 103.5 rushing yards in wins, compared to just 46.6 when the Lions lose.
Jason Pierre-Paul
As the New York Giants try to continue their unlikely road to the playoffs, it doesn't look like they'll have their top defensive lineman on Sunday. Pierre-Paul didn't practice on Thursday, and he'll probably miss a second consecutive game. In Week 13, a shoulder injury forced the fourth-year player to miss the first game of his career.
© Copyright IBTimes 2023. All rights reserved.