NFL News: Jaguars' Justin Blackmon Done? GM Doesn't Expect WR's Return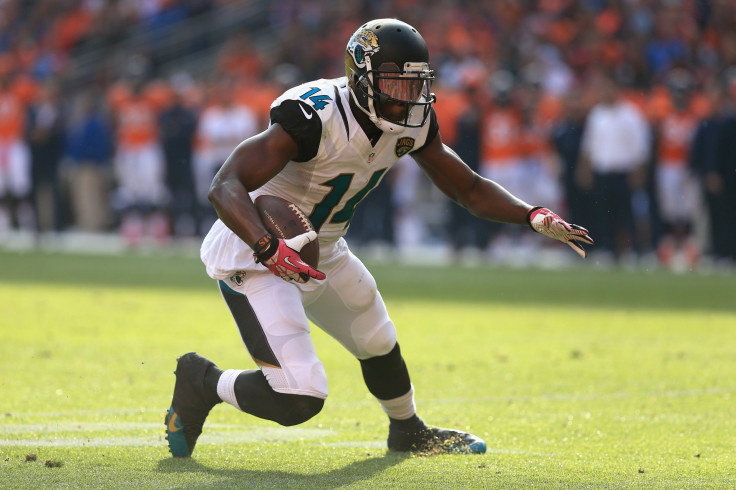 Three years after spending the fifth overall pick in the draft to acquire him, the Jacksonville Jaguars are reportedly ready to cut ties with troubled receiver Justin Blackmon.
Blackmon, formerly a star at Oklahoma State, has been suspended for the last 21 months for repeatedly failing drug tests. Jacksonville general manager David Caldwell told reporters Tuesday that he doesn't expect Blackmon to return to the team.
"I have not heard anything and I guess I harbor a little bit of hope but realistically I think when you're away from the game for two-and-a-half years what you were once is not what you probably will be," Caldwell said. "Your skills do erode and especially if you're not staying in tip-top shape and you're not in football shape.
"I don't know to expect but I would say common sense would probably be if you haven't played football in two-and-a-half years apparently that's not a priority for you."
Blackmon put together a solid rookie year back in 2012, amassing 865 yards and five touchdowns off 64 receptions in 16 games. He last played in Week 8 of the 2013 season, after missing the first four games that year for violating the NFL's substance-abuse policy, but failed a drug test for the third time and has been suspended ever since.
The 25-year-old's troubles with the law began when he was in college. Blackmon was arrested and faced a misdemeanor DUI charge that was later reduced to underage alcohol possession in 2010. In May 2012, a month after the Jaguars selected him in the draft, Blackmon failed a breath test that showed a blood alcohol content level three times higher than the legal limit.
The Jaguars haven't outright released Blackmon and he does have more than two years left on his rookie contract, but he would need to apply for reinstatement to enter the NFL again, a process that could take up to two years.
© Copyright IBTimes 2023. All rights reserved.