Nicki Minaj's Ex-Boyfriend To Sue 'Anaconda' Singer Over His Commission For His Work On Minaj's Albums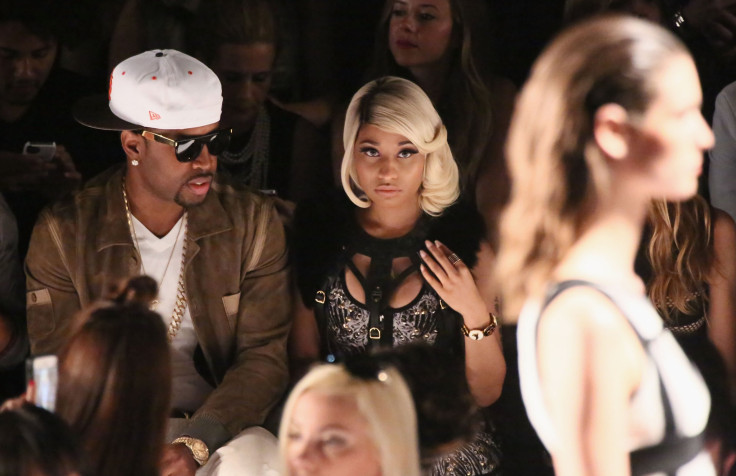 Nicki Minaj's former boyfriend Safaree Samuels is planning to sue the "Anaconda" singer because she did not give him due credit for his contribution in her three hugely successful albums. The couple broke up last November after dating for 12 years.
A report by TMZ said, citing sources, that Samuels wanted his share of income from Minaj's albums -- "The Pink Print," "Pink Friday" and "Pink Friday: Roman Reloaded." He also reportedly wants his cut from her singles like "Only," that featured Chris Brown, Drake and Lil Wayne; "Flawless (Remix)" with Beyonce and "Feeling Myself" with Bey.
The report said that Samuels has videos, voice memos from recording sessions and hours of footage from studio sessions, as proof that he was involved in the process of working with Minaj. He also said that there are several witnesses who would support his claim.
Samuels said, according to TMZ, that Minaj had acknowledged his contribution by naming him the executive producer in credits of two of her albums. The report added that Samuels had already found himself a lawyer and that a lawsuit was "imminent."
Minaj is currently dating rapper Meek Mill, who has been feuding with Drake for months now. In August, Samuels said he likes Drake while in January he spilled his guts on his relationship with Minaj.
"If that's who she decides to move on with, it is what it is. I'm not mad, I'm not bitter because if I wanted to make it work, I could've made it work… He don't owe me nothing. He's not the childhood friend I grew up with," Samuels said in an interview, according to E! Online.
Samuels also said: "I would never do anything publicly to try to pull her down. Whatever happens between me and her one on one is what it is, that's personal. I would never put that out there."
© Copyright IBTimes 2023. All rights reserved.