Nicole Kidman Gets Real On Filming 'Humiliating' Sex Scenes; 3 Other Actors Who Did The Same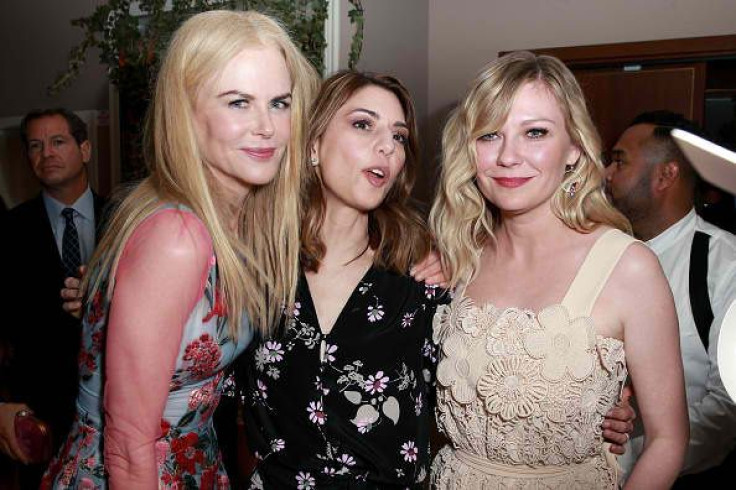 Nicole Kidman, Kirsten Dunst and other celebrities have opened up about the challenges they faced while filming sex scenes.
Kidman plays Celeste, a mother-of-two stuck in an abusive relationship in HBO's "Big Little Lies." Her character is often forced to engage in rough sex to please her husband, Perry (Alexander Skarsgard). He hurts her physically and emotionally, and the "Moulin Rouge" star could not help but absorb her character's pain and struggles, People reported. "I felt very exposed and vulnerable and deeply humiliated at times," Kidman told W's August issue of filming the intimate scenes.
Kidman recalled a scene in episode 7 where she just lied on the floor broken and crying. Director Jean-Marc Vallée came over and placed a towel over her because she was lying with half-torn underwear on the ground and nothing else. "I would have flashes of images of women that have gone through this and I'm like, 'This is authentic, this is the truth and this is what I have to do, and it would just come through like that,'" Kidman explained.
READ: Nicole Kidman celebrates 11th anniversary with Keith Urban
Like Kidman, other celebrities have also shared how they feel about filming sex scenes. Check out what they had to say below!
Kirsten Dunst
Dunst doesn't like filming sex scenes at all. So when her character has to do it, she wants to do it quickly to get it done. During the CinemaCon, where she promoted her film "Beguiled," in April, she recalled the scene that made her uncomfortable.
"I am on the floor and my clothes are being ripped," Dunst said, as quoted by E! News. "I don't like it, I don't like it. To be honest, I'm like, 'Let's get this over with as fast as possible."
Charlie Hunnam
Similar to Dunst, Charlie Hunnam finds filming intimate scenes kind of gross. The "King Arthur: Legend of the Sword" star has revealed that he is in a committed relationship, so he doesn't like kissing and making out with anyone other than his girlfriend, Morgana McNeils. He added that it's this part that his girlfriend doesn't like the most about his profession.
In an interview with Elle back in March, the "Sons of Anarchy" star also admitted that filming sex scenes was far from his favorite thing to do, partly because he had a great fear for germs and bodily fluids. "I'm also a germophobe. I've been profoundly germophobic since I was a young child. I don't want to kiss anyone but my girlfriend for my whole life," Hunnam explained.
Jamie Dornan
Jamie Dornan, on the other, finds his steamy love scenes with Dakota Johnson in "Fifty Shades" challenging. In February, Dornan told People that their bed scenes held them back for a while because it didn't work for a couple of times. The actor admitted that they didn't get what they wanted, but it worked in the end.
"It didn't work a couple of times and held us back a little bit," Dornan recalled while laughing. "It didn't quite achieve what we wanted it to achieve, but when it mattered it worked, so it was all good."
Did you expect that celebrities would feel this way when filming sex scenes? Drop a comment below.
© Copyright IBTimes 2023. All rights reserved.