Nikki Haley Says US 'Can't Keep Dealing' With Trump's 'Drama'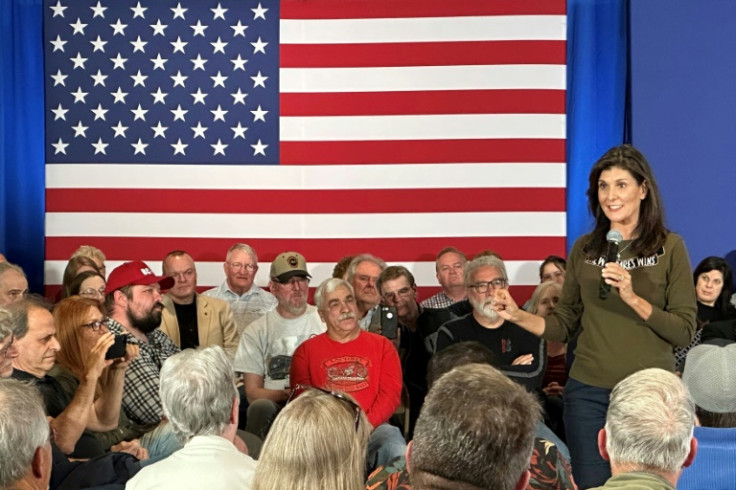 KEY POINTS
Trump said he has been notified that he is a target of a DOJ investigation related to the Jan. 6, 2021, attack
Haley pointed out several policies she thinks need greater exposure than her former boss' legal woes
Trump's bid to shut down the probe into efforts to overturn his loss in Georgia's 2020 election was recently rejected
Republican presidential candidate Nikki Haley slammed the "drama" surrounding former President Donald Trump in a new interview, calling it a "distraction" in the 2024 primary race.
This was after Trump revealed that he has been notified that he is a target of a Department of Justice (DOJ) investigation related to the Jan. 6, 2021, attack on the Capitol.
"It's gonna keep on going," Haley, who was Trump's former United Nations ambassador, told Fox News. "I mean the rest of this primary election is gonna be in reference to Trump. It's gonna be about lawsuits, it's gonna be about legal fees, it's gonna be about judges, and it's just gonna continue to be a further and further distraction."
This was why, Haley said, she was running for president.
"It's because we need a new generational leader. We can't keep dealing with this drama. We can't keep dealing with the negativity. We can't keep dealing with all of this," Haley said.
The former South Carolina governor also pointed out several foreign and domestic policies she thinks need greater exposure than her former boss' legal woes.
"We've got China that's literally trying to be at war with us. You've got Iran building a bomb. You've got North Korea detaining a soldier and testing ballistic missiles. We need to focus on the debt and the lack of transparency in schools and crime and the craziness on the border," she said.
"We can't be sitting there focused on lawsuits over and over again," Haley added.
Trump said in a Truth Social post that he received a "target letter" Sunday evening, which meant he has four days to appear before the grand jury investigating the Jan. 6 Capitol attack if he wants to.
Although target letters are pro forma, they are also an indication that prosecutors are already close to bringing charges.
Meanwhile, another Republican presidential candidate, former Arkansas Gov. Asa Hutchinson, said Tuesday that Trump's "actions on January 6 should disqualify him from ever being president again."
"Anyone who truly loves this country and is willing to put this country over themselves would suspend their campaign for President of the United States immediately," Hutchinson said in a statement posted on Twitter. "It is disappointing that Donald Trump refuses to do so."
If DOJ prosecutors decide to go on with the case, it will be the third time this year that Trump has been indicted.
He was also charged with 34 counts of falsifying business records in March as well as 37 counts in the classified documents investigation last month. Trump pleaded not guilty in both cases.
Trump is also being investigated for allegations of tampering with the results of the 2020 presidential election in Georgia. The state's Supreme Court recently rejected Trump's bid to shut down the probe in Fulton County.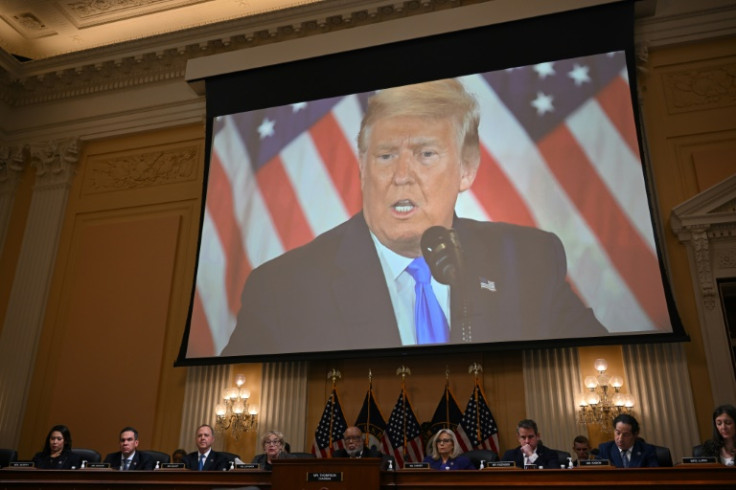 © Copyright IBTimes 2023. All rights reserved.